By Mahnaz Abdi
Unemployment 'extremely serious challenge' in Iran
December 17, 2017 - 21:18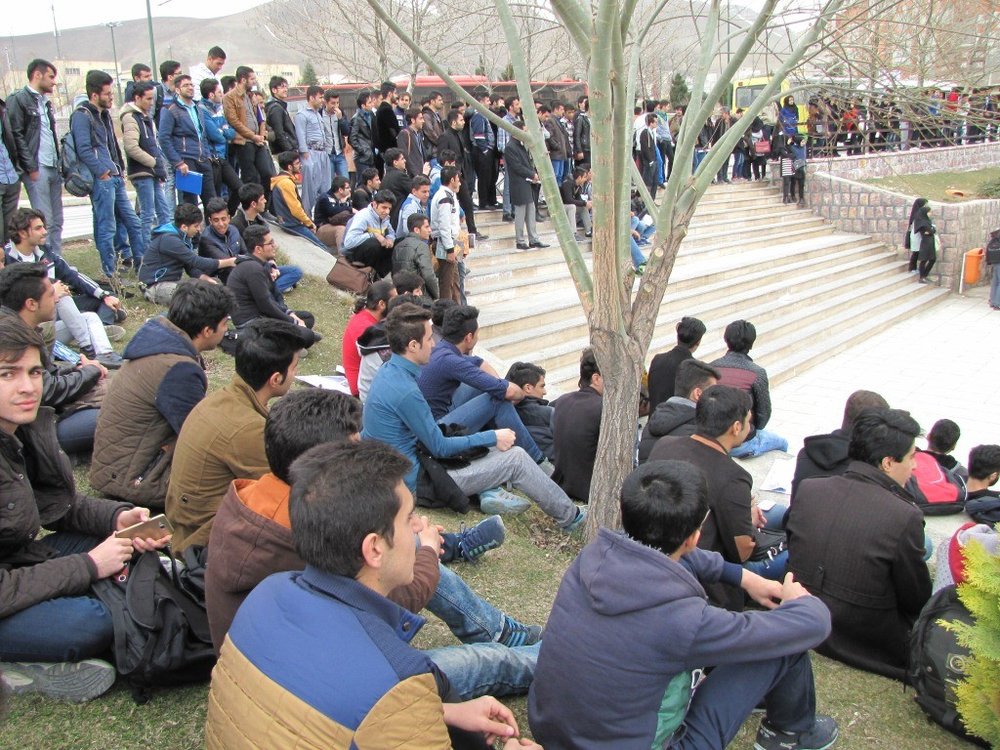 In a TV program on Saturday night, Masoud Nili, a leading economist and the economic advisor to Iranian President Hassan Rouhani, referred to unemployment as an extremely serious challenge in Iran.
He said while the long-term unemployment rate is six percent in the world the figure is 12 percent in Iran.
Although, about 750,000 jobs have been created per year on overage during the past decade, there are currently 3.3 million jobless people in the country, the economist announced and opined: "An economy can be job creating once it has a sustainable growth, but tackling many challenges our economy's contribution to employment is low."
Also addressing the second seminar on Iran economy, First Vice President Es'haq Jahangiri on Saturday mentioned unemployment a 'mega challenge' in Iran, and referred to inflation as well as the limitations and problems in the financial and banking systems as the other challenges that Iranian economy is facing.
Tahmasb Mazaheri, another economist and a former governor of the Central Bank of Iran (CBI), is of the opinion that unemployment has had an increasing trend over the past 12 years, because the government has not created proper condition for investment making by the private sector.
Unemployment in Iran stood at 11.26 percent in 2016, rising from 11.06 percent in 2015 and 10.57 percent in 2014, according to the World Bank's statistics.
President Rouhani says that his government prioritizes cutting unemployment and creating over 900,000 job opportunities per year, but Labor Minister Ali Rabiei says the government can create 300,000 to 400,000 job opportunities annually.
In late June, Jahangiri announced a comprehensive employment plan to all executive bodies of the government. The plan was aimed at increasing the number of employed people by 970,000 persons by the end of the current Iranian calendar year (March 20, 2018).
Also, draft of the national budget bill for the next Iranian calendar year 1397 (starting on March 21, 2018), which President Rouhani presented to the parliament on December 10, focuses on job creation.

"We forecast to create 840,000 new jobs in the next year compared with 750,000 in the current year," Rouhani told MPs when submitting the draft.
There is hope that job creation targets will be achieved through the government adopting new approaches and strategies. One strategy could be supporting small and medium-sized enterprises (SMEs), as Morteza Allahdad, the vice chairman for economic affairs in Iran Chamber of Commerce, Industries, Mines and Agriculture (ICCIMA), says unemployment will be resolved in the country once the SMEs flourish.
And as Jahangiri has stressed, to tackle the unemployment problem, investment making and domestic production should come under the spotlight.
MA