Iran condemns air raid on Yemeni wedding ceremony
December 18, 2017 - 20:14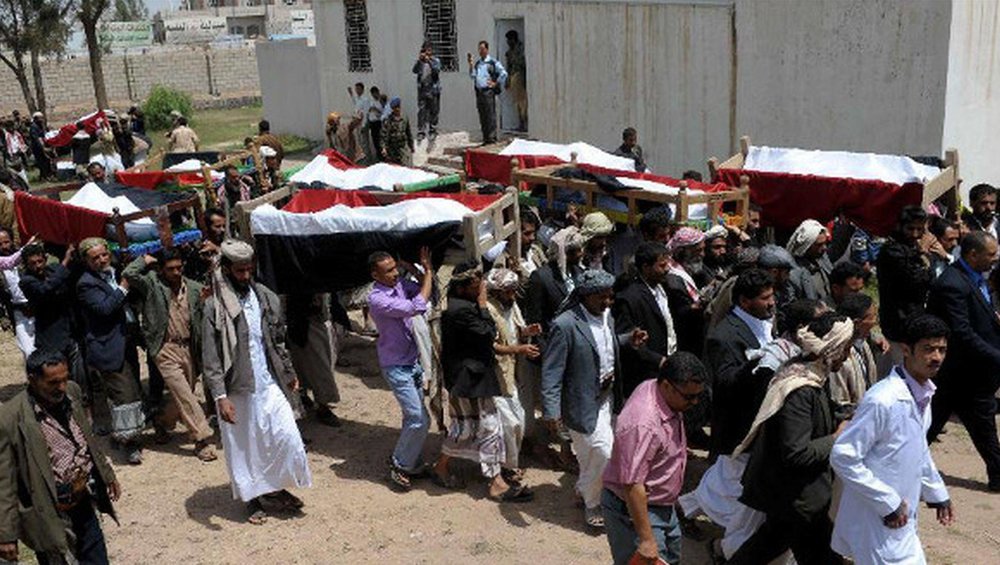 TEHRAN - Iranian Foreign Ministry spokesman Bahram Qassemi condemned on Sunday Saudi airstrike on a wedding ceremony in Yemen which left over 10 people killed.
According to al Jazeera, at least eight women and two girls heading home from the wedding were killed on Saturday in an air attack in central-west Yemen.
"The intensified bombardment of residential areas, the continued blockade and closure of maritime, ground, and air entry points, and the denial of access to humanitarian aid and basic needs by Saudi rulers indicate their desperation, defeat and countless failures in achieving their goals through aggression on Yemen," Press TV quoted Qassemi as saying.
He criticized the international community's silence on the "Saudi war crimes which are committed with the U.S. weapons".
He described Saudi Arabia's attacks on civilian targets in Yemen as a clear violation of international law.
Since the beginning of Saudi-led aggression against Yemen in March 2015, the country has been grappling with a humanitarian disaster.
Saudi Arabia's military campaign was launched with the aim of eliminating the Yemeni Houthi Ansarullah movement and reinstalling former President Abdrabbuh Mansour Hadi, who has close ties with the Saudis.
Failing to achieve either of its goals, Riyadh has not stopped bombing Yemeni targets, creating a protracted conflict which led to the killings of over 12,000 Yemenis and the destruction of the poor country's infrastructure.
NA/PA