Iran: Spreading extremism is main feature of Saudi policy
October 8, 2017 - 19:48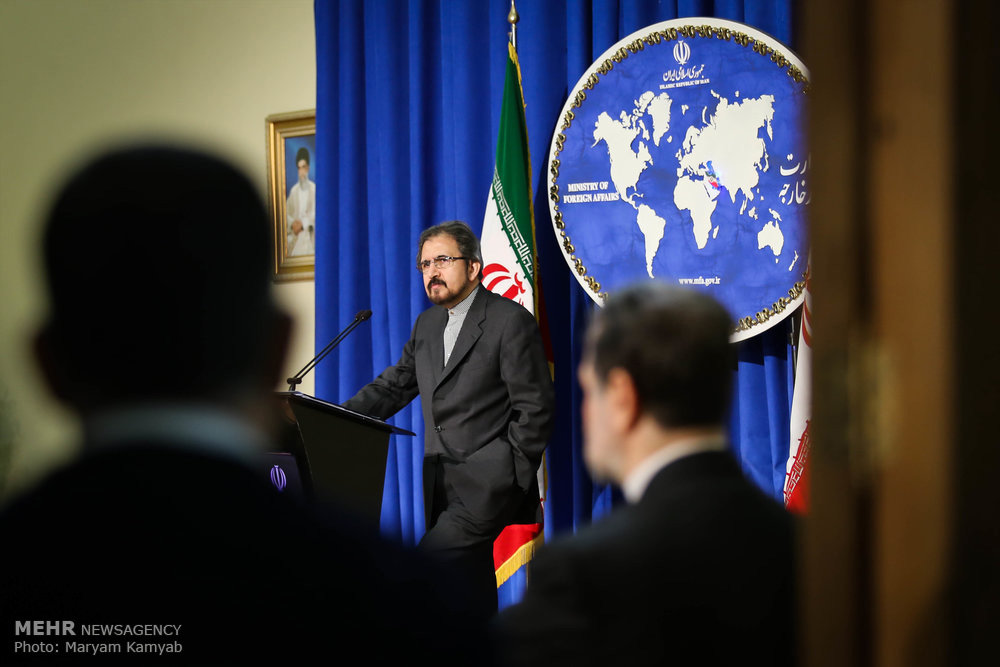 TEHRAN – The Iranian Foreign Ministry said on Saturday that spread of extremism and terrorism has been an "obvious characteristic" of Saudi Arabia's foreign policy during recent years.
The statement by the Foreign Ministry came in response to Saudi Foreign Minister Adel al-Jubeir's claims of Iran's support for terrorism.
"Saudis resume levelling farcical and repeated accusations against Iran whenever they are come under pressure by the international public opinion for their invasion of Yemen and support for terrorism," Foreign Ministry spokesman Bahram Qassemi stated.
Using "military power" and "language of force" against small neighboring countries, spread of extremism and terrorism and "undeniable dossier of war crimes in Yemen" are obvious characteristic of the Saudi foreign policy, Qassemi stated.
He added Saudis spend a lot of money to "cover up" the nature of their foreign policy.
Saudi Arabia has launched an aggression against Yemen since March 2015. Yemenis have been grappling with a humanitarian disaster since then.
Saudi Arabia's military campaign was launched with the aim of eliminating the Yemeni Houthi Ansarullah movement and reinstalling the Yemen's former President Abdrabbuh Mansour Hadi, who has close ties with the Saudis.
Failing to achieve either of its goals, Riyadh has not stopped bombing Yemeni targets, creating a protracted conflict which led to the killings of over 12,000 Yemenis and the destruction of the poor country's infrastructure.
On Thursday the United Nations blacklisted the Saudi-led military coalition for killing and injuring 683 children in Yemen and attacking dozens of schools and hospitals in 2016.
The report from UN Secretary-General Antonio Guterres was submitted to the Security Council on Thursday.
The actions of the Saudi-led coalition "objectively led" to it being blacklisted for killing and injuring 683 children and for 38 attacks on schools and hospitals last year, the report said, adding that all incidents were verified by the UN.
The coalition had been briefly added to the blacklist in 2016 and then removed by then-UN chief Ban Ki-moon pending review. At the time, Ban accused Saudi Arabia of exerting "unacceptable" undue pressure after sources told Reuters that Riyadh threatened to cut some UN funding. Saudi Arabia denied threatening Ban.
NA/PA