Iran calls Saudi-led coalition statement 'provocative'
November 6, 2017 - 15:29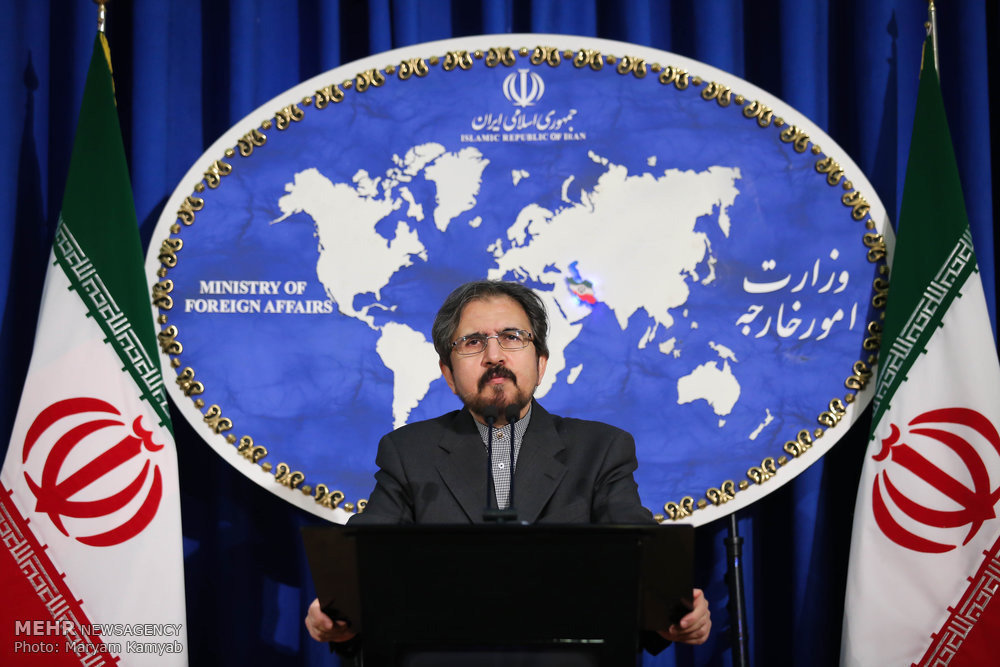 TEHRAN – The Foreign Ministry on Monday categorically dismissed accusations against Iran by the Saudi-led coalition fighting against Yemen as "provocative", "malicious", "irresponsible" and "destructive".
The Saudi-led coalition issued a statement on Sunday accusing Iran of supplying Yemen with the missile launched Saturday toward the Saudi capital's international airport.
The ministry spokesman Bahram Qassemi said that launch of missile was an "independent act" taken by Yemenis themselves and the reason behind it was Saudis' aggressions against their country.
"Saudis, who have not been able to achieve their evil objectives through long-term war and aggression, are making the situation more complicated for their defeated coalition by levelling unfounded and wrong accusations," Qassemi stated.
Qassemi's comments came shortly after Riyadh said the attack is a "flagrant military aggression by the Iranian-controlled Houthi militias" against the Saudi kingdom.
According to Al-Jazeera, in a statement carried by the state news agency, Saudi officials labelled the attack a potential "act of war" and said "Iran's role and its direct command of its Houthi proxy in this matter constitutes a clear act of aggression."
The Iranian Foreign Ministry spokesman urged Saudi Arabia to stop attacking the innocent Yemeni people immediately and provide the ground for inter-Yemeni dialogue and help establish peace in the country.
On Sunday U.S. President Donald Trump also claimed Iran is behind the missile launch. In response, Islamic Revolution Guards Corps chief Mohammad Ali Jafari said Trump has "many absurd" things against Iran and this one is like others.
The top general added actually there is "no possibility" for Iran to deliver such missiles to Yemenis.
Iranian Defense Minister Brigadier General Amir Hatami also dismissed the claim by Trump. "The enemy uses every opportunity to make accusations against Iran. We categorically reject this allegation," Hatami asserted.
NA/PA