Iran renews call to end Yemen crisis
August 12, 2017 - 20:0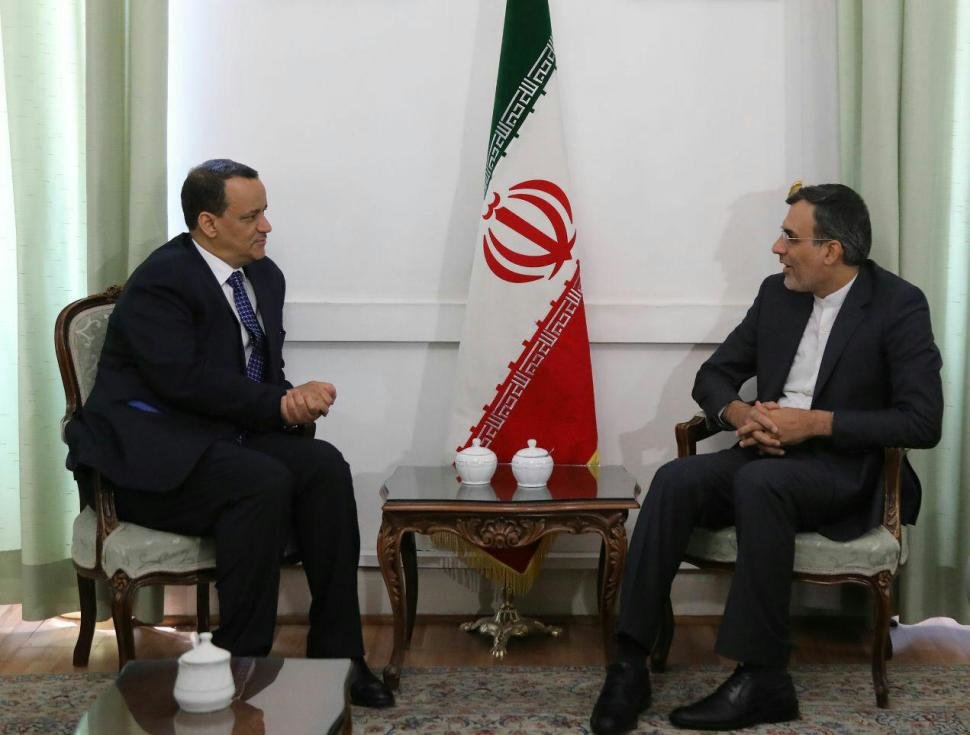 TEHRAN – On Saturday, Iran renewed its call for steps to end the humanitarian crisis in Yemen.
The calls was made as Foreign Minister Mohammad Javad Zarif met the visiting UN Special Envoy for Yemen Ismail Ould Cheikh Ahmed.
Zarif underlined the need for an end to the ongoing humanitarian catastrophe in Yemen and called for efforts to find a political solution for the country's crisis.
Cheikh Ahmad arrived in Tehran on Saturday to meet Zarif and other Iranian officials, including Zarif's deputy for Arab and African affairs, Hossein Jaberi Ansari.
This is the second visit of Cheikh Ahmed to Iran since the Yemen crisis started unfolding in March 2015.
During his meeting with Jaberi Ansari, the two sides underlined the need to provide humanitarian aid for Yemeni people who are facing famine under Saudi Arabia's siege.
The UN envoy also briefed Jaberi Ansari on the latest humanitarian situation in Yemen and said his recent consultations are aimed at reviving efforts to resolve the crisis through political channels.
Jaberi Ansari, for his turn, expressed concern over the situation in Yemen and voiced Tehran's support for UN efforts to end the crisis.
He noted that the UN can succeed in its efforts only if it acts without bias and tries to win the trust of the warring sides.
Since the beginning of Saudi-led aggression against Yemen in March 2015, the country has been grappling with a humanitarian disaster.
Saudi Arabia's military campaign was launched with the aim of eliminating the Yemeni Houthi Ansarullah movement and reinstalling the Yemen's former President Abdrabbuh Mansour Hadi, who has close ties with the Saudis.
Failing to achieve either of its goals, Riyadh has not stopped bombing Yemeni targets, creating a protracted conflict which led to the killings of over 12,000 Yemenis and the destruction of the poor country's infrastructure.
Riyadh is backed by Washington and London in its aggression against Yemen, receiving bulk of weapons from the two.
The aggression is also accompanied by a Saudi-led naval and aerial blockade, which has taken a heavy toll on Yemen's infrastructure and led to a cholera epidemic in the Arabian Peninsula.
MH/PA