Zarif calls on Arab states to avoid tension
June 19, 2017 - 21:44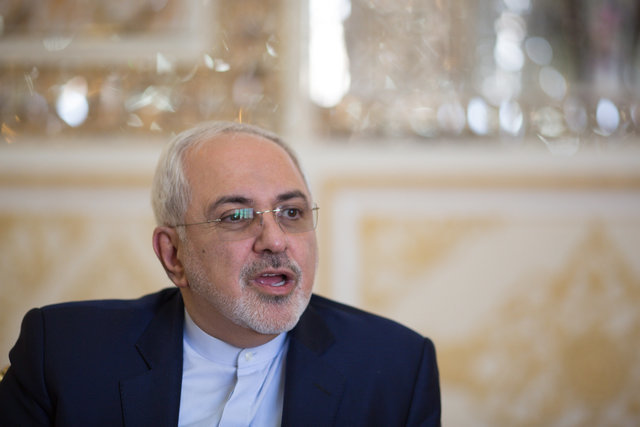 TEHRAN – Iranian Foreign Minister Mohammad Javad Zarif, who was on tour of North Africa, has expressed concerns over the conflicts among Arab countries, calling on them to avoid tension.
"The Crisis that has occurred in the Persian Gulf region is a source of concern for us. Since the start of the crisis, we have called on all sides to avoid exacerbation of tension and solve problems through dialogue," ISNA quoted Zarif saying on Monday.
Saudi Arabia, Egypt, the United Arab Emirates and Bahrain have broken off ties and imposed sanctions on Qatar, accusing it of supporting Hamas and the Muslim Brotherhood.
Zarif who started a two-day tour of North Africa on Sunday visited Algeria, Mauritania and Tunisia.
On Sunday he met with Algerian Prime Minister Abdelmalek Sellal and Abdelkader Messahel, the Algerian foreign minister.
During a joint press conference with Messahel, Zarif said that Iran and Algeria share common views on the necessity of international cooperation in fighting terrorism and solution of the crises through dialogue.
For his part, Messahel said sovereignty of the countries should be respected. He added problems between the countries should be solved without foreign interference.
The Iranian foreign minister also held separate meetings with Mauritanian President Mohamed Ould Abdel Aziz and Ahmed Ould Teguedi, the country's foreign minister, on Sunday. Zarif left Mauritania for Tunisia on Monday.
Hossein Jaberi Ansari, the deputy foreign minister for Arab and African affairs, said the North Africa tour "falls within the Islamic Republic of Iran's unwavering policy in relations with Arab countries".
He said during the fasting month of Ramadan consolidating "brotherly and friendly relations between countries" are put on agenda.
Jaberi Ansari who was accompanying Zarif told ISNA that during the visits the sides held talks on "new developments in the region".

NA/PA