7000-year-old residence found in western Iran
December 25, 2017 - 20:12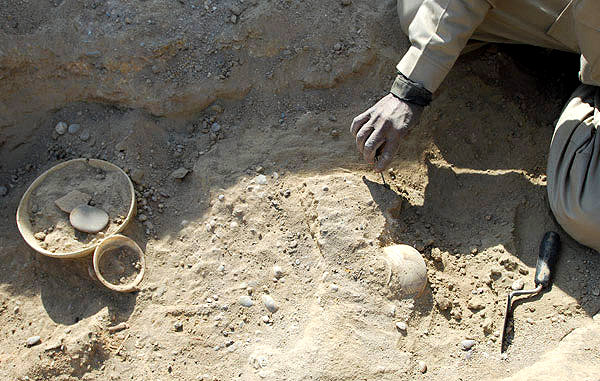 TEHRAN – A previously spotted residence area at Nadali-Beig Hill in western Iran may date back to around 7,000 years ago, archaeological studies suggest.
"The second season of excavations at the site has so far yielded several stages of construction, considerable numbers of pottery pieces, as well as remains of residential units associated with the everyday life that are estimated to date from the 5th millennium BC," IRNA quoted Hannan Bahranipour, who leads the excavations team, as saying on Sunday.
Identification of ancient layers and its connected cultural sequence built the framework for the first excavation season, which was carried out during 2016 and 2017.
Meanwhile the second season seeks to shed a new light on architectural feature of the site by the means of a trench that measures 10 by 8 meters.
Nadali-Beig Hill is located on the southwest of Sonqor, a city in Kermanshah province. It is also in the vicinity of the River Jamishan.
"Following the construction of Jamishan dam over the River Jamishan the hill was faced a risk of decay," Bahranipour added.
PHOTO: Archaeologists unearthed considerable numbers of prehistoric pottery fragments at the Nadali-Beig Hill in western Iran.
AFM/MQ/MG