Iran-Palestine relations need 'serious revision': envoy
December 31, 2017 - 22:9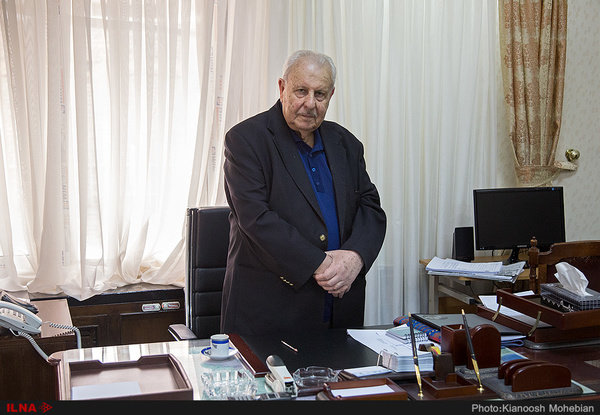 TEHRAN – Palestinian Ambassador to Tehran Salah al-Zawawi has said that Iran-Palestine relations are in need of "serious revision" from both sides.
Speaking to ILNA, al-Zawawi said serious talks between the officials of the two sides would lead to mutual understanding and better relations.
Lauding the historic relations between the Islamic Republic and the Palestinian Authority (PA), he said "I'm the longest serving ambassador in the Islamic Republic. I've been in Tehran as ambassador for 37 years."
"I've always had close relations with Iranian authorities," he said, emphasizing that there's no official in Iran with whom he does not have friendly relations.
He thanked Leader of the Islamic Republic Ayatollah Ali Khamenei for his stance on the issues of Palestinians, saying Ayatollah Khamenei will be able to unite Palestinian groups.
He also underlined the importance of jihad in order to free Palestine. "Jihad has been a medal on Palestinians' chest," he said.
The Palestinian nation has defended Muslims' sanctities and will continue to do so, he said, calling on Muslim countries to support Palestinians in their struggle.
He also said the Palestinian Authority attaches great importance to its ties with Iran, which has always supported the Palestinians.
MH/PA