Rouhani says U.S. abusing UN Security Council
January 8, 2018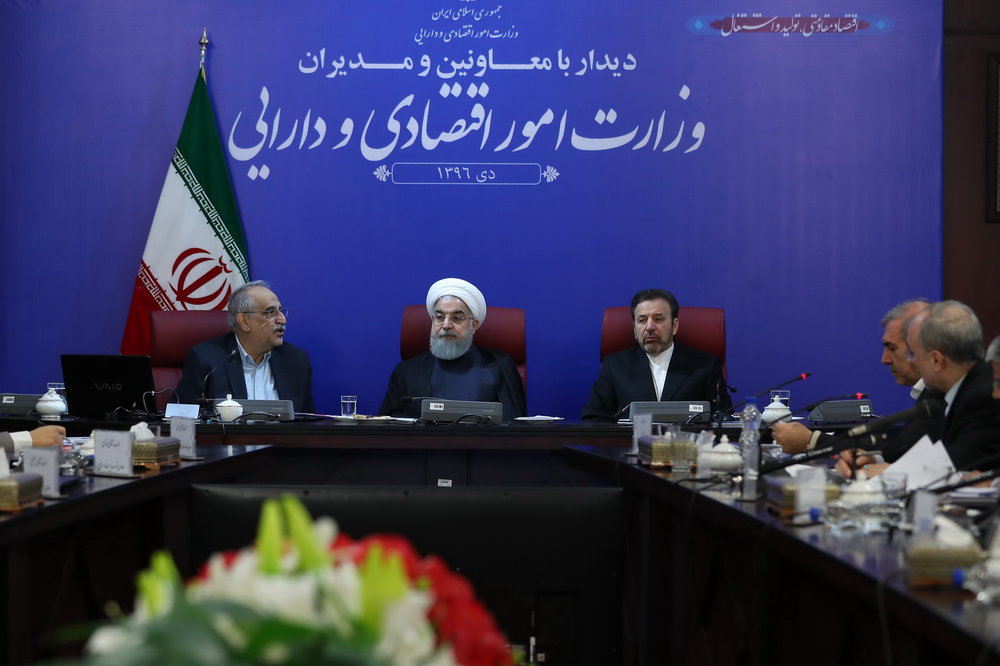 TEHRAN – President Hassan Rouhani on Monday lashed out at the United States, saying the country is abusing the UN Security Council just because it has a permanent seat on it.
During a meeting with the economy minister and his deputies, Rouhani said the U.S. lost its "political reputation" at the UN Security Council.
The council held an emergency meeting on the recent protests in Iran on Friday at the request of the U.S., however, Washington did not manage to unite the members to pressure Tehran.
Commenting on recent riots across Iran, Rouhani said, "Some think that the people only seek money and economy. Does anyone want to receive a significant amount of money per month, but face a blocked cyber space… or does not have even the right to speak? Is it possible to buy the people's lives and freedom with money? Why do some people give the wrong address which is insulting to the people?"
The people have demands which should be met, he added.
He also highlighted the importance of transparency.
Government, the parliament and other bodies should be in "glass room" and any decision should be explained to the people transparently, he noted.
Elsewhere, he said, "Free flow of information is an honor for the 11th and 12th governments, but some does not like the cyber space. They say the people should just watch the Iran Broadcasting [IRIB]; however, we believe that it should echo the people's voice not just voice of a certain faction."
Rouhani noted that the government welcomes criticism, saying that all officials should tolerate criticism.
NA/PA