Rouhani administration firm to be honest with people: official
January 12, 2018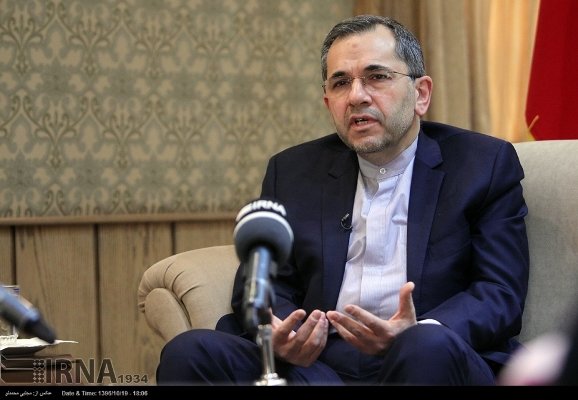 TEHRAN - Majid Takht-Ravanchi, who now serves as deputy director of the presidential chief of staff for political affairs, has said that the government of President Hassan Rouhani is determined to act transparently and be honest with the people.
The people should be able to monitor the government's performance, Takht-Ravanchi told IRNA in an interview published on Friday.
"The people have rightful demands. Mr. Rouhani has said that we should listen to the people and our decision should be based on the nation's demands," he said.
The comments by Takht-Ravanchi came days after protests hit certain cities in Iran. The protests first started in Mashhad on 28 and then spread to other cities with demonstrators complaining about inflation, unemployment, mismanagement, growing wealth disparity and corruption.
Takht-Ravanchi noted that the government's policies are in line with finding solutions to the people's problems.
In the next fiscal year, which begins on March 21, 2018, the government has dedicated budget for employment which is an important demand by the people, the political official added.
Elsewhere, he attached great importance to recognizing roots of the protests in the country.
During a cabinet meeting on Wednesday, Rouhani asked Interior Minister Abdolreza Rahmanifazli to prepare a detailed report on the protests.
"The main approach of the administration in the budget bill for the year 1397 is to create jobs and move towards uprooting absolute poverty, and following the emphasis of the Leader, people expect all branches of the government, organizations and bodies to help the immediate realization of those goals and restoration of the rightful demands of people through sympathy and friendship," Press TV quoted Rouhani as saying.
NA/PA