Rouhani: Nuclear deal will never vanish
January 14, 2018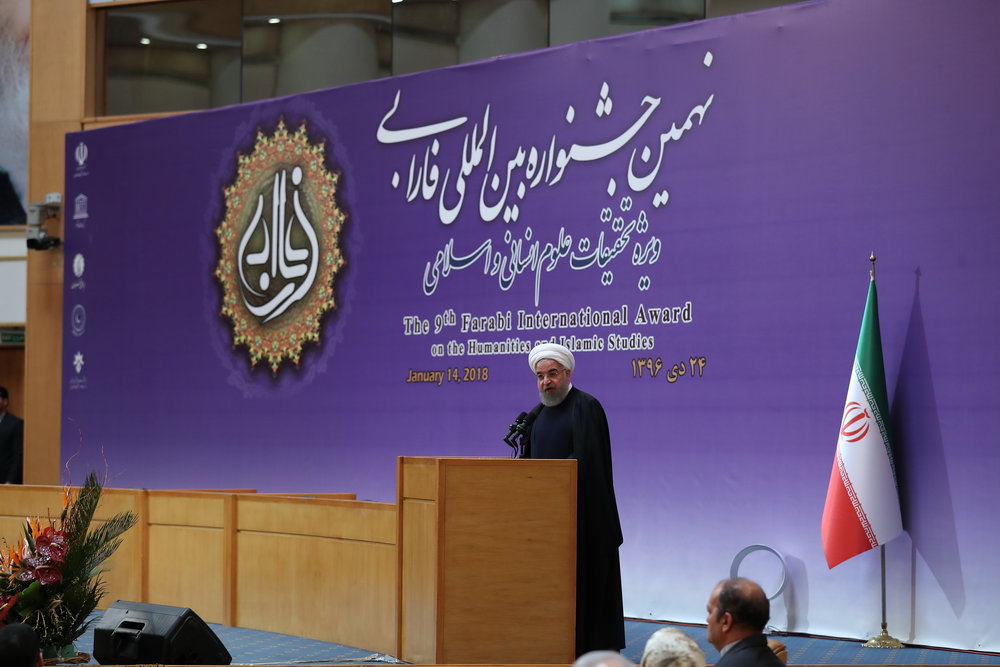 TEHRAN – President Hassan Rouhani said on Sunday that the successes of the 2015 nuclear deal, officially called the Joint Comprehensive Plan of Action (JCPOA), can never be wiped out.
"By reaching the JCPOA, we told the world that regional and even complicated international problems can be resolved at the negotiating table and this will go down in history," he said during his speech at the closing ceremony of the 9th Farabi International Award.
"We proved that an international tight knot can be undone at the negotiating table and this is not something that will vanish."
Rouhani also said, "We proved that Iran is truthful and the enemies are liars. We proved that we did not seek nuclear weapon which was confirmed by the (UN nuclear) Agency."
The president added that Iran's right to nuclear research and development (R&D) is another achievement of the nuclear deal which will not be stopped.
Elsewhere, Rouhani called U.S. failure to scrap the nuclear deal a victory for "humanity, morality and law".
On Friday, U.S. President Donald Trump extended waivers of key economic sanctions on Iran for another 120 days. However, he said if the text of the deal is not revised during this period he would unilaterally withdraw the U.S. from it. Analysts say the ultimatum by Trump was empty rhetoric.
The nuclear deal was signed between Iran, the European Union, Germany and the five permanent members of the UN Security Council - the United States, Britain, France, China and Russia - in July 2015. The agreement went into effect in January 2016.
Immediately after the conclusion of the nuclear agreement the UN Security Council adopted a resolution endorsing the international deal.
NA/PA