Kharrazi puts forward suggestions for Iran-Arab dialogue
January 17, 2018 - 19:42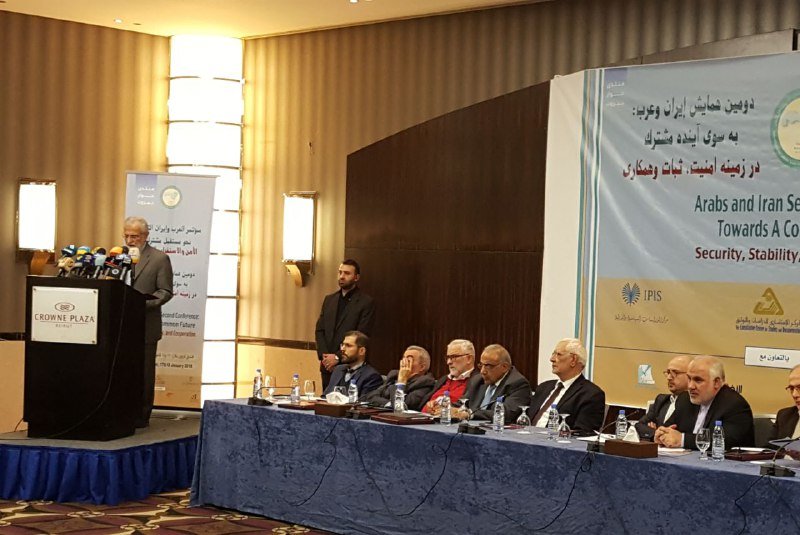 TEHRAN - Kamal Kharrazi, head of Iran's Strategic Council on Foreign Relations, said on Wednesday that Iran is ready to hold talks with Arab countries in line with solving problems in the Middle East, suggesting three proposals for the purpose.
Kharrazi presented his proposals in an international conference on "Iran and Arabs" in Beirut, Lebanon.
According to Kharrazi, the proposals will help counter the Zionist regime of Israel's plot to marginalize the Palestinian issue and bigger plan to disintegrate regional countries.
"Promotion of strategic ties on regional developments" was Kharrazi's first suggestion.
"Based on strategic view, hasty judgments under the influence of emotions should be avoided. Depth of phenomena and main factors of events and objectives behind those events should be examined by scientific methods," the foreign minister explained.
Kharrazi proposes "strategic ties", "strategic dialogue" and "talks among intellectuals" as three approaches to offset plots against regional countries.
The director of the Strategic Council on Foreign Relations called his second suggestion "setting agenda for strategic dialogue".
"There are many issues for negotiations between Iran and Arab countries. The important point is to prioritize the issues and know what helps the most the regional stability and security," Kharrazi remarked.
He added, "I think the most important issue for talks among the Arabs and Iran is the way to counter the main enemy in the region, the Zionist regime of Israel."
He cited regional security, stability and peace, the territorial integrity of regional countries and the necessity of economic and cultural convergence as issues that can be discussed.
Kharrazi's third suggestion was "start of talks among the Iranian and Arab intellectuals".
The Iranian and Arab intellectuals should hold talks and analyze developments and find solutions to regional problems, the veteran politician noted.
NA/PA