By Marjan Golpira
An Iranian native well-adjusted in Japanese world
January 20, 2018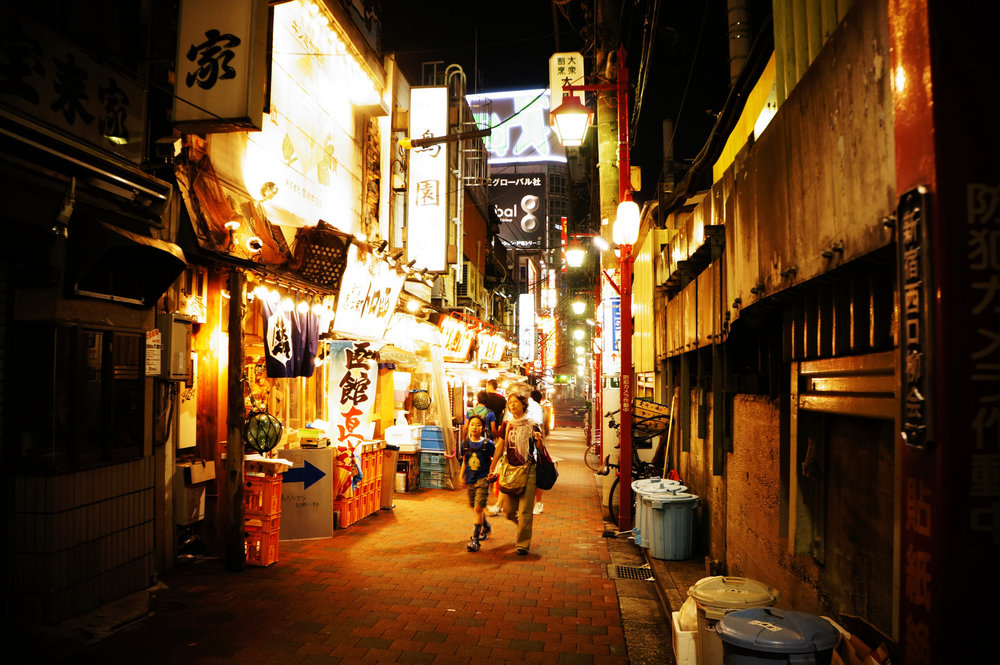 Koroush Gilani is an Iranian man who migrated to Japan in the 1990s. Over the years he has managed to fully integrate and adjust himself in to a completely different Asian culture, however, as is in such cases, assimilating to the culture of Japan has not been an easy task.
Having spent almost three decades of his life in Japan, Gilani, now 51 years old, has lived longer in his adopted country than in Iran. One could argue that at this point he has become more Japanese than Iranian.
Gilani is among the faction of Iranian men who set out on a journey to Japan in the 1980s and 90s in the hopes of finding employment opportunities that offered better pay. Most of the jobs made available to Iranian immigrants at that time involved manual labor that offered better compensation than similar jobs that existed in Iran.
Many Iranian men who ventured off to Japan have since returned, but Gilani is among the very few who persevered and gained Japanese residency since leaving 27 years ago.
Gilani was born in 1967 in the town of Sari located in the north of Iran. His family eventually moved to Karaj, a city in the outskirts of Tehran, where he got through his primary school education.
His junior high and high school studies were all completed in Tehran and then came his mandatory military service. His two-year military service coincided with end of the Iran-Iraq war, a very difficult time for Iranians.
Facing many hardships and struggles throughout his conscription, which he refused to discuss, Gilani eventually completed his military service. At age 23, his burning desire was to leave his homeland.
"I decided to leave Iran, because I couldn't stand it any longer. I wanted to be anywhere but Iran."
Back then, it was very difficult for Iranians to obtain a visa to any of the developed countries, and to some extent, it still is. However, Japan was accepting foreign workers from Iran without a visa for blue collar work.
Except for one acquaintance in Tokyo, Gilani knew no one in Japan. Still, he was not deterred by the isolation he initially endured so far away.
It was in 1991 when Gilani finally got his plane ticket to Tokyo for 120,000 rials ($3 at today's rate) and braved the new chapter in his life.
Finding a job was easier than he thought, as it took him only two days after arriving in Tokyo to find work. An Iranian headhunter who located jobs for Iranian immigrants found work for Gilani as a construction worker, charging him $400 onetime fee for the service.
The young man was pleased to find himself earning around 8,000 Yen a day. "That was equivalent to a month's work in Iran," he explains, and a substantial boost to his income even though living costs in Japan were higher.
Gilani applauds the people of Japan for being honest, sincere and hardworking, and appreciates their orderly and well-disciplined system.
Gilani worked in construction for a year, until a new job opportunity was offered to him.
He moved to Kanagawa Prefecture, a coastal community just south of Tokyo, to excavate land for groundwater wells in residential and commercial areas, where there was a need to augment water supplies.
With the help of various machinery and industrial drills, they would dig down 100 meters to reach ground water. The work would take an average of one week to three months to complete, depending on the soil's density.
After this work experience, it took Gilani six months to land another job which tied in closely with his interests.
"A friend of mine who was returning to Iran offered me his job at a woodcutting company." He moved to Ibaraki Prefecture northeast of Tokyo, where he has been chopping wood for the same company for the past 26 years.
Today, Gilani is happily married to his long-term Japanese partner and he has a three-year-old biological son and an adopted teenage son from his wife's previous mariage.
Undoubtedly, Gilani has settled well in to his life in Japan, but to be where he is today he had to work very hard. When he first arrived in Japan, he had no prior knowledge of the language and culture. However, he knew all too well that the only way to realize his dreams was to learn Japanese, for one thing, which can be a challenge, for it is nothing like Farsi and is considered one of the most difficult languages to learn.
Additionally, Gilani had to familiarize himself with Japan's unique culture and ways of life. He managed over time to interact well with Japanese society. The Asian country's unique heritage and history was a source of inspiration and fascination for Gilani.
He applauds the people of Japan for being honest, sincere and hardworking, and appreciates their orderly and well-disciplined system.
Gilani returned home in 2012 after two decades of being an ex-patriot, and since then he has been making annual visits to the motherland. While in Iran, he likes to indulge in homemade Persian food, revisit his old stomping grounds, and his friends, and reminisce about his past life as a youth in his native country.
Notwithstanding the fact that Gilani has perfectly assimilated himself to the Japanese lifestyle, he has never lost the love and appreciation for his family, and Iranian food.
Note:
The name of the main character has been changed to protect his privacy.