Tehran-Abyaneh car rally to promote tourism
January 23, 2018 - 9:4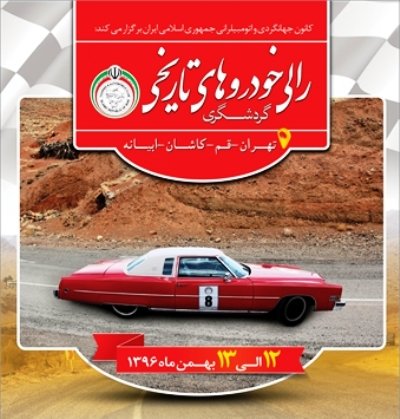 TEHRAN - The Touring and Automobile Club of Iran is organizing a vintage car rally, with an itinerary studded with a variety of tourist spots across Tehran and Isfahan provinces.
"The Tehran-Abyaneh rally is aimed to promote both the tourism development and the safe motoring culture," CHTN quoted Salman Yarmohammadi, the club director, on Sunday.
"Dedicated to cars older than 40 years, this rally is scheduled for February 1 and 2 and will be held on a round trip from Tehran to Abyaneh village."
"A total of 40 vehicles, each boarding a driver, a mapper and an auxiliary driver, will compete during the event," he added.
Kashan and Tepe Sialk, a large archeological site in its vicinity, will be amongst other stopovers for the rally.
Dominated with reddish hues and lost in labyrinth of heights, Abyaneh village is one of the oldest in Iran. It is an example of human adaptation to nature, wherein one can redraw the boundaries of time and feel a flavor of ancient Iranian culture and civilization.
AFM/MG