"Polanski" to go on stage in Tehran
January 27, 2018 - 18:32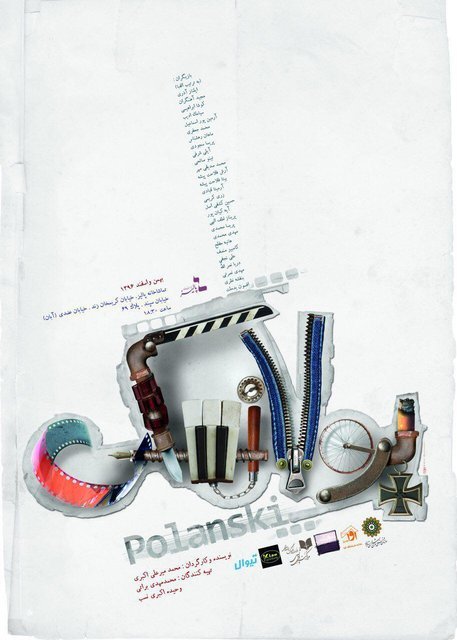 TEHRAN – An Iranian troupe will go on stage at Tehran's Paliz Theater tonight to perform "Polanski", a play that is about the ups and downs the French-Polish director Roman Polanski has had in his life.
The play will be directed by Mohammad Mir-Aliakbari who is also the writer of the drama.
A cast of 27 actors, including Arash Falahatpisheh, Ali Najafi, Tinu Salehi, Parisa Mohammadi, Mehdi Nosrati and Armita Qobadi, will perform the play for 20 nights.
Since 1978, Polanski has been a fugitive from the U.S. criminal justice system where after being charged with drugging and raping a 13-year-old girl, he then fled the country.
Photo: A poster for "Polanski" from director/writer Mohammad Mir-Aliakbari
MMS/YAW