IRGC arrests 16 Daesh loyalists in western Iran
January 27, 2018 - 20:18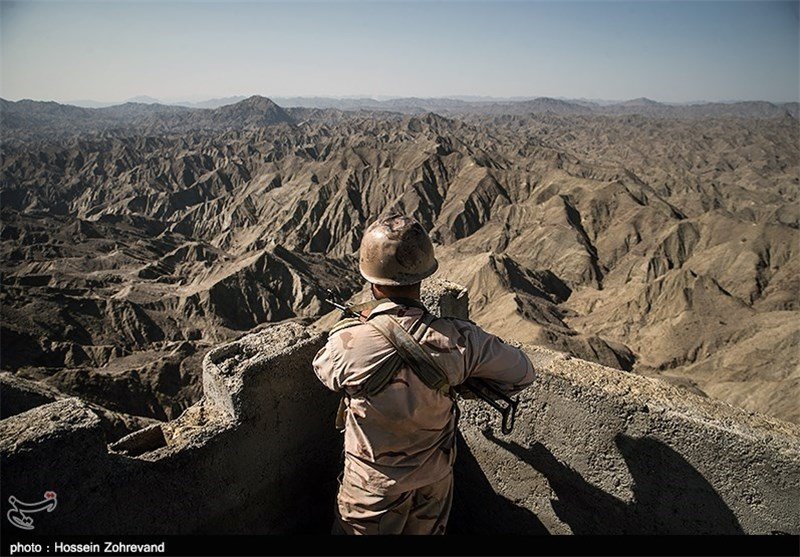 TEHRAN – Forces from the Islamic Revolution Guards Corps (IRGC) clashed with Daesh-affiliated militants in western Iran on Saturday, arresting 16 of them.
According to Sepah News, a team of 21 Daesh fighters crossed into Iran from the west but were placed under surveillance before the IRGC launched attack on them .
"In an operation at noon time today 16 terrorists were captured and a number of them were killed," IRGC Ground Force chief Mohammad Khakpour told the national TV.
Khakpour said two of the militants fled the scene but they are under the siege.
Trained mostly at the Saudi-run school of Takfirism, Daesh operatives have been attempting terror attacks inside Iran in the past.
Last June, Daesh attacked the Iranian parliament and the mausoleum of the Islamic Republic's founder Ayatollah Ruhollah Khomeini in southern Tehran, killing at least 18 and wounding dozens.
The IRGC fired several missiles at Daesh bases in Syria on June 18 in response to the twin attacks.
Just on January 24, Iranian Intelligence Ministry agents announced that they had nipped in the bud a Saudi-operated scheme to carry out bombing attacks in the Islamic Republic.
According to an announcement by the ministry, the agents found and confiscated 23 rigged bombs of the remote-operated kind which "had been brought to the country according to plans by Saudi Arabian intelligence services to cause harassment and insecurity in eastern provinces".
The terror group's two biggest strongholds, Mosul in Iraq and its de facto capital of Raqqa in Syria fell in July and October respectively to Iraqi and Syrian forces.
Hisham al-Hashimi, an adviser to the Iraqi government in its battle against Daesh, told NBC News on January 20 that while the number of active fighters on the battlefield is probably in the range of 1,000 to 1,500, the actual number of Daesh loyalists in Iraq and Syria is closer to 10,000.
SP/PA