TMCA to host Intl. Festival of Radical Performance
January 28, 2018 - 19:7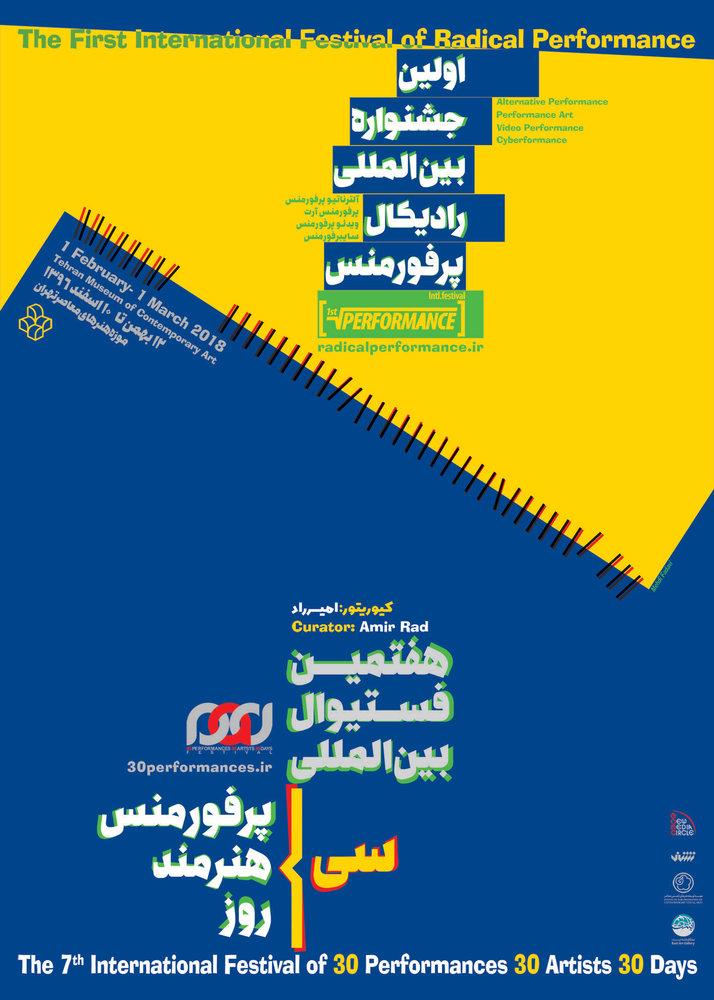 TEHRAN – The Tehran Museum of Contemporary Art (TMCA) will host the first edition of the International Festival of Radical Performance.
The festival that focuses on interdisciplinary arts will be held from February 1 to March 1, the TMCA New Media Department announced on Sunday.
Art projects on alternative performance, performance art, video performance, and cyberformance will be implemented during the festival.
Azam Tabatabai, Parisa Sadeqi, Mehdi Asadi and Pejman Hosseini will carry out projects in the performance art category.
In the alternative performance art section, Jalal Hashemi and Hossein Mohajer will display their works.
Faraz Fallah and Hesam Nazari both from Iran, Alejandro Zertuche from Mexico, Manuel López from Spain, Zlatko Cosic from Serbia and Tony Schwensen from Australia will showcase their works in the video performance art category.
Yolanda Benalba from Spain and the international group of Distant Feeling(s) are taking part in the cyberformance section.
Several other artists from Turkey, the U.S. and Germany will participate in the event.
The organizers also plan to hold the 7th edition of the International Festival of 30 Performances 30 Artists 30 Days on the sidelines of the festival at the same time.
A jury composed of Nasim Ahmadpur, Azadeh Ganjeh, Elyas Aminian, Saeid Behnam, Asghar Dashti, Mehdi Sadr, Reza Ghayur and Ali Firuzjang will judge the works in the various sections.
The best work in each category will be awarded a Golden Radical.
MMS/YAW