Judiciary: 25 judges could be suspended for corruption
February 4, 2018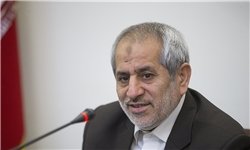 TEHRAN – Abbas Jafari-Dolatabadi, the Tehran prosecutor general, said on Saturday that 25 judges could face suspension for corruption as their cases of have been handed to the State Employees' Court.
Pointing to Judiciary Chief Ayatollah Sadeq Amoli Larijani's concerns about corrupt judges, he said decent judges should be rewarded and corrupt ones punished, Fars reported.
The recent stance of the Judiciary chief shows that paying attention to the judges' conduct is of great importance because they are the ones tasked to protect the rights of the people, the prosecutor added.
MH/PA