Jafari says IRGC duty-bound to protect Islamic Revolution
February 5, 2018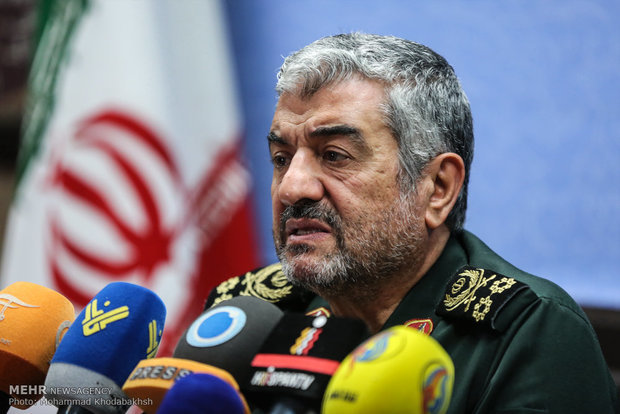 TEHRAN – The Islamic Revolution Guards Corps (IRGC) is duty-bound to protect the Islamic Revolution and its achievements, IRGC Commander Major General Mohammad Ali Jafari said on Sunday.
Speaking to reporters in Tehran, General Jafari said the Iranian people would respond to the enemies by their massive participation in the February 11 marches marking the anniversary of the 1979 Islamic Revolution.
The Iranian nation toppled the U.S.-backed Pahlavi regime 39 years ago, ending the 2,500 years of monarchic rule in the country.
MH/PA