Ground broken for a school in honor of Sanchi victims
February 7, 2018 - 19:34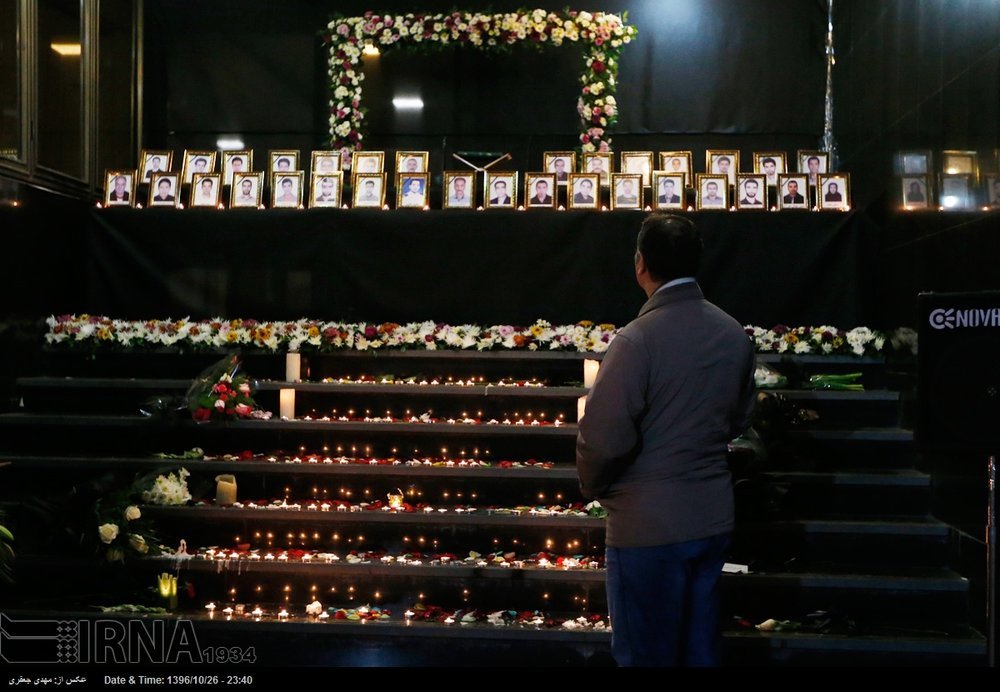 TEHRAN – Construction of a school started in Tehran on Wednesday in a move to commemorate the victims of Sanchi oil tanker, which sadly sank in January with 32 crews on board.
The Sanchi oil tanker was carrying 136,000 tons of Iran's light crude oil and heading South Korea when collided with a Chinese freighter off east coast of China on January 6. The collision set fire to the oil tanker and after days of burning, Sanchi eventually sank on January 14. Following the tragic incident all those aboard, including 30 Iranian sailors and Bangladeshi ones, lost their lives.
A special ceremony was held with families of Sanchi victims and high ranking officials in attendance, including Tehran's Governor General Mohammad Hossein Moqimi, Mehr reported on Wednesday.
Funded by Tehran's organization for renovating, developing and equipping schools, which is a governmental body, this new 15-classes school is being built in district 22 of Tehran.
The school will be inaugurated in early February next year and will provide elementary-level education.
The name which is given to this school is roughly translated to English as "honorable courageous heroes".
MAH/MG