Oil tanker tragedy: 2 bodies found, black box retrieved
January 13, 2018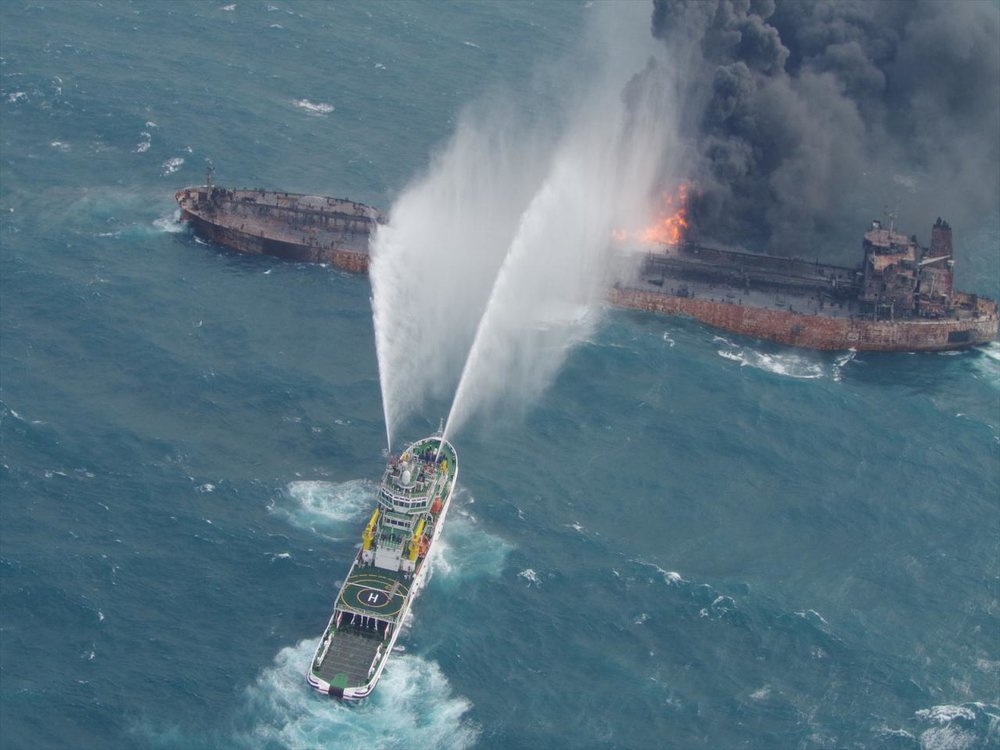 TEHRAN - Chinese relief and rescue teams have located bodies of two of the Iranian oil tanker's crew on Saturday morning, six days after the ship collided with a bulk freighter and caught fire off China's east coast.
Sirous Kianersi, managing director of the National Iranian Tanker Company (NITC), said although the rescue team was able to retrieve the ship's black box but they were turned back by high temperatures and lack of oxygen, Shana reported.
Last Saturday, the tanker Sanchi, owned by NITC, which was carrying one million barrels of condensate to South Korea, collided with the freighter CF Crystal that was carrying grain from the United States about 184 km off China's coast near Shanghai.
Japan, South Korea to join rescue mission
Iranian Minister of Labor Ali Rabiei, who is tasked to head a committee investigating the stricken oil tanker, said on Saturday that Iran has asked Japan and South Korea to join Chinese rescue teams on taming the fire on Sanchi.
As IRNA reported on Saturday, Rabiei who arrived in China on Saturday noted that a joint committee has been formed between Iran, China and Japan to work out the best ways to carry out rescue and search operations.
The official said that an agreement has also been signed between Iran and China on handling the rescue operations on Sanchi oil tanker.
Iranian, Chinese foreign ministers talk on Sanchi
In a telephone conversation on Saturday, Iran's Foreign Minister, Mohammad Javad Zarif spoke to his Chinese counterpart, urging the Chinese government to take all necessary measures regarding the matter.
Chinese Foreign Minister Wang Yi for his part expressed sympathy for the Iranian tanker's crew saying that the Chinese relief and rescue will continue their efforts to restrain the fire.
EF/MA