By Ebrahim Fallahi
Renewing oil tankers fleet a "must" for Iran
January 10, 2018 - 8:52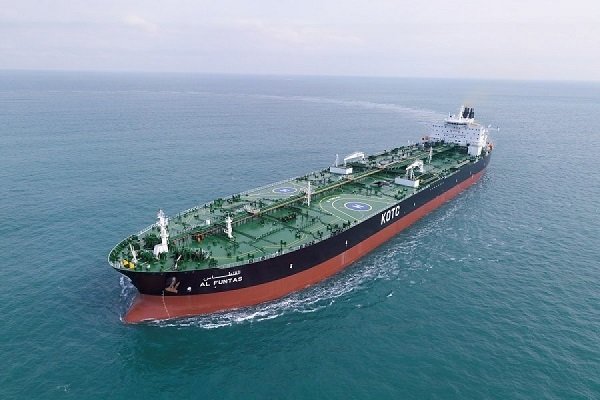 The collision of an Iranian oil tanker with a Chinese freight vessel has been at the top of news headlines in many energy news agencies this week.
Carrying 136,000 tons of gas condensate, the Iranian tanker collided with the Chinese vessel on its way to South Korea on January 7.
This is the second incident of this kind involving an Iranian tanker. In August 2016, also an Iranian super tanker collided with a Swiss container vessel in Singapore strait.
In Singapore incident luckily no injuries or major pollution were reported, but this time the Iranian vessel's crew weren't that lucky, 32 crew members, including 30 Iranians and two Bangladeshis, have gone missing after two vessels collided off China's east coast.
Hearing about two such incidents with a less-than-a-year interval, one can't help but to wonder what is causing such tragic accidents involving Iranian oil tankers.
As OPEC's third largest producer, Iran is currently exporting 2.6 million barrels per day of oil and gas condensate to the world markets, almost all of which is shipped through sea by vessels under the authority of National Iranian Tanker Company (NITC).
The company, which operates the largest tanker fleet in the Middle East and has the world's largest fleet of super tankers, transports Iranian crude and also acts as an independent entity in contracts with foreign concerns for crude oil transportation based on prevailing international freight rates. It enjoys a fleet of 65 tankers and gas carriers amounting for a total of 15.5 million dwt capacity.
Affected by West-imposed sanctions for so long, NITC wrestles with various issues among which the increase in the fleet's average age and lack of technology significantly stood out. Currently, the average age of the Iranian tanker fleet has been reported over 16 years, which is a clear indicator of how old the fleet is.
According to international standards, the maximum age of an oil tanker for staying operational is about 15 to 20 years (if it is of high quality).
The National Tanker Company should be considering the fact that in the coming years, part of the fleet would inevitably collapse (hopefully not in another incident) and the company needs a strategic plan to modernize the fleet.
Earlier in December 2016, NITC's Director of Fleet Operations Akbar Jebel Ameli had emphasized the need for modernizing the country's oil tanker fleet saying that four vessels have been already put out of operation.
NITC Managing Director Sirous Kianersi said in June 2016 that NITC is well aware of the country's oil fleet condition, and the company is moving renewing its fleet.
"NITC is looking at options to place its first orders for new very large crude carriers (VLCCs) in post-sanction era, as it plans to renew its existing fleet," he said. According to the official any new contracts would be to replace its current vessels, rather than adding new deadweight tons (dwt), Shana news agency reported.
Since the implementation of the nuclear deal in January 2016, Iran has taken some steps for renewing its shipping fleet but so far the results have not been impressive.
For instance, in December 2016, Islamic Republic of Iran Shipping Lines (IRISL) signed an agreement with South Korea's Hyundai Heavy Industries Company, Ltd. (HHI), based on which the S. Korean company will build mega-container vessels as well as tankers for carrying petroleum products for Iran.
According to IRISL, HHI will deliver the first TEU 14500 mega-container vessel to Iran by March 2018 and after the first delivery HHI is going to deliver one vessel each month. However, it is not clear whether the deliveries will include oil tankers.
Considering the country's oil fleet condition and NITC's claims and actions, it seems that Iran needs to speed up its paces toward modernization of the oil tanker fleet, otherwise we will be witnessing yet another Iranian-vessel-involved incident in near future.