Rouhani calls for glorious participation in Bahman 22 rallies
February 7, 2018 - 19:37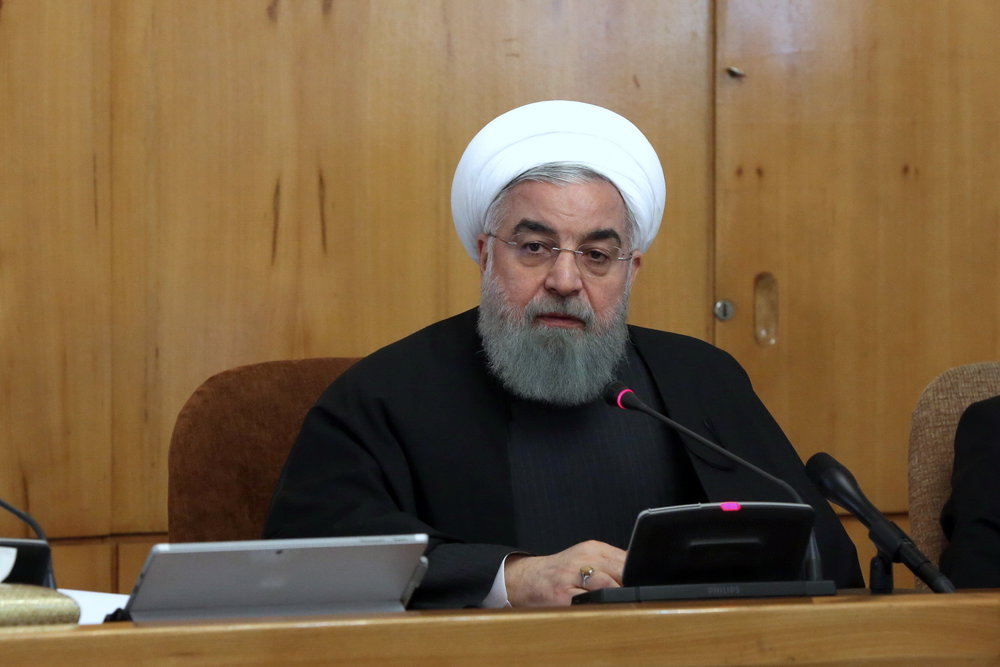 TEHRAN – Iranian President Hassan Rouhani on Wednesday invited the people to participate more "gloriously" and "determinedly" in the Bahman 22nd rallies falling on February 11.
In the Iranian calendar Bahman 22 is a day marking the victory of the Islamic Revolution in 1979.
"We should show our unity and loyalty to the national sovereignty and interests through creating a new epic in this rallies and tell the ill-wishers of the Islamic Iran that we follow path of Imam Khomeini," Rouhani told a cabinet meeting.
He added, "We are very happy that at the 39th anniversary of the victory of the Islamic Revolution, the Islamic Republic of Iran and the people of Islamic Iran are moving on the path of the revolution's causes and goals more powerfully than ever."
People's participation at this year's rallies will disappoint the ill-wishers, he noted.
In an indirect reference to the unrest in early January during which some rioters tried to derail protestors' main demands, Rouhani said, "During the past months, enemy hatched plots against the Islamic Republic of Iran and the people responded them vigilantly… this year, the people should show their support for religious and national culture and also national and revolutionary goals more determinedly than ever."
In the protest rallies which started on January 28 and died down after a week, U.S. President Donald Trump, Mojahedin Khalq Organization (MKO) and Reza Pahlavi, the son of the last shah of Iran, were provoking people against the Islamic Republic system.
NA/PA