Actress Fatemeh Motamed-Arya praises "The Lost Strait"
February 7, 2018 - 19:20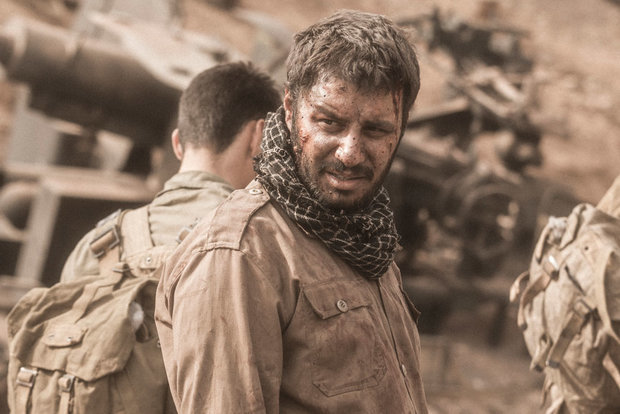 TEHRAN -- Fatemeh Motamed-Arya, the actress of war dramas "Abajan" and "Gilaneh", has highly praised Bahram Tavakkoli's drama "The Lost Strait". 
"'The Lost Strait' is like no other war film. It is like its own self and like its topic, simple but powerful," Motamed-Arya wrote in a statement published by the Persian service of MNA on Wednesday.
She watched the movie during the 36th Fajr Film Festival in Tehran on Tuesday.
The story of the film is set in the last days of the war just before Iran accepted UN Resolution 598, which ended the war on July 20, 1988.
"Powerful in the knowledge of the director and simple in portraying the heroes. The heroes who are being shot, wounded and are martyred without doing strange and unimaginable actions. They defend themselves, they escape, collect the wounded soldiers, stay thirsty but get up and become heroes and remain heroes in our minds so that we would not like to take our eyes off them.
"We like them and follow them. They become real heroes with the reality they have been into, without forcing you to believe they have come from the place of claiming to improve the world," Motamed-Arya wrote.
"The actors are mostly seen in other films in most of the festivals but this time their casual words do not offend the audience. Their words carry a sort of kindness, the same feeling that Tavakkoli has towards war and his heroes, no objection, no motto, but your hearts stop beating till the end of the martyrdom of the last soldier and you feel that you remember the uprising and the left-behind young adult of the film," the statement concludes.
The film shows how Iran's Ammar battalion fought against the Iraqi soldiers in an unequal battle in the Abu Ghuraib Strait near Dehloran, Ilam Province.
Iranian forces were engaged in the war in different regions and front lines. The soldiers of Ammar had been granted furloughs to return home to Tehran but were dispatched to the strait after they were informed that the Iraqi forces were making progress in the Fakkeh and Sharhani regions of Khuzestan and Ilam.
Starring Javad Ezzati, Amir Jadidi and Hamidreza Azarang, the film is a contender in the official competition of the 36th Fajr Film Festival.
Photo: Javad Ezzati acts in a scene from "The Lost Strait" by Bahram Tavakkoli.
RM/MMS/YAW