"Emperor of Hell" neutralized by censorship: producer
February 7, 2018 - 19:12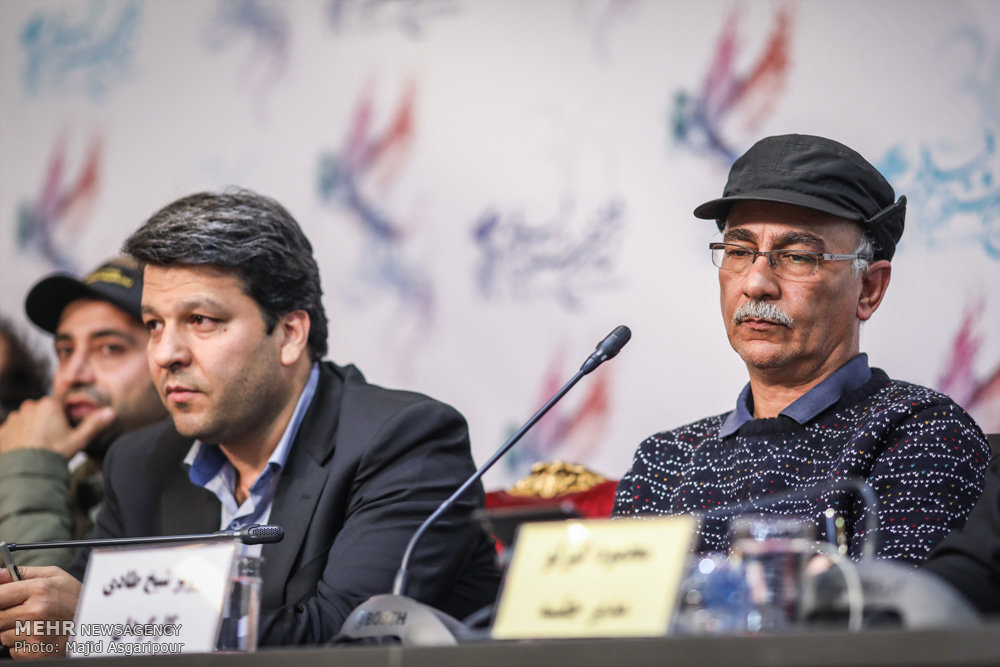 TEHRAN – Producer Mohammad Khazaei has said that his movie "Emperor of Hell" on the key role of Saudi muftis in the rise of Daesh has been nullified in the wake of state censorship.
"The screenplay was revised 27 times to get the approval of cultural officials and everybody tried to prevent the film from being made," Khazaei said in a press conference on Tuesday after a screening of the movie during the 36th Fajr Film Festival.
Directed by Parviz Sheikhtadi, "Emperor of Hell" was scheduled to have its premiere at the festival in 2017, but the organizers refused to screen it in the official competition. Therefore, Sheikhtadi and Khazaei withdrew the film from the festival.
They applied for the festival again this year and the new management of the event allowed "Emperor of Hell" to premiere. However, the filmmakers still remain disgruntled.
"After being revised for 27 times, the film has been cut again and what was screened at the festival is not ours anymore," Khazaei said.
Addressing those officials who imposed censorship on the film he noted, "You achieved your goal, be at peace with yourself because the film is neutral now."
Sheikhtadi called "Emperor of Hell" the second sequel to his trilogy, first part of which "Saturday's Hunter" was produced about Zionism in 2009.
He also pointed to the officials and said, "They tell me not to be against Saudis in your film."
"I am not an anti-Arab, but I will make films about all the threats against my country—even about anglophile Islamic clerics if necessary," he added.
"The judgments are about a film that has been strictly censored and the incoherence in the film caused by the cuts," he noted.
Actor Ali Nasirian attends a photocall for "Emperor of Hell" during the 36th Fajr Film Festival at Tehran's Mellat Cineplex on February 6, 2018. (Mehr/Majid Asgaripur)
He praised the team of visual effects engineers that worked on the project and said, "Over 20 young engineers from my compatriots made the brilliant visual effects for the film within a few months." He added that the film was entirely shot on location in Iran and the overseas scenes have been created by computer simulation.
Actor Kurosh Zarei also lamented the censorship of the film and said, "If this were screened entirely we would see that it is for the freedom-loving people of the world."
Ali Nasirian, the 83-year-old star of the film said that he is not seeking political issues and added that he is dedicated to his profession.
"Of course, it doesn't mean that I'm indifferent about political issues and that Mr. Sheikhtadi centers on the issues academically," he stated.
Photo: Producer Mohammad Khazaei (L) and director Parviz Sheikhtadi attend a press conference during the 36th Fajr Film Festival at Tehran's Mellat Cineplex on February 6, 2018 to speak about their movie "Emperor of Hell". (Mehr/Majid Asgaripur)
MMS/YAW