Iran crowned AFC futsal champion for 12th time
February 11, 2018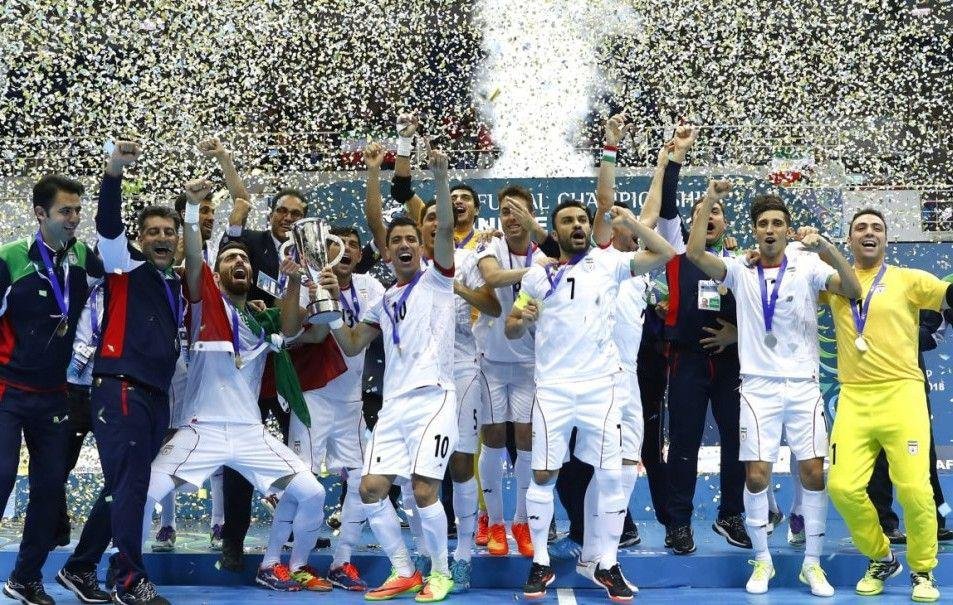 Iran eased past Japan 4-0 in the AFC Futsal Championship final and emerged winners for the 12th time.
On Sunday at the Xinzhuang Gymnasium in Taipei, Ali Asghar Hassanzadeh gave Iran the lead in the first half, and further goals from Farhad Tavakoli, Hossein Tayebi and Hassanzadeh again secured them a second consecutive title.
The battle between the Continent's two futsal giants began as expected, with both sides playing a high pressure game with intense marking from the first blow of the whistle, and Mahdi Javid came dangerously close for Iran in the opening minutes when his effort struck the goal frame.
Japan head coach Bruno Garcia kept his players fully charged with flying substitutions which forced Iran to constantly adapt to the changing formations, the-afc.com reported.
Both sides were evenly matched and had their fair share of possession, but Japan had the upper hand in shots on target, and after 17 minutes of play, Ryosuke Nishitani came closest for the East Asians with his effort from a difficult angle rocking the bar.
But a minute from the half-time whistle, Tavakoli intercepted Japan goalkeeper Higor Pires' long range pass, and surged down the left flank before sending a neat pass to skipper Hassanzadeh for a fine shot to the bottom right to break the deadlock at the Xinzhuang Gymnasium.
Just 20 seconds into the second half, Iran threatened with Javid's cross into the box but Ahmad Esmaeilpour just failed to connect but two minutes later, Tavakoli made no mistake from close range to double their lead.
Esmaeilpour displayed spectacular individual skill when he moved on the counter in the 29th minute, dribbling through the Japanese defense before passing it to Hassanzadeh, who finished superbly.
Japan were impressive in moving the ball between tight spaces, but the Iranian defense seemed almost impenetrable, and with five minutes left, they opted for the power play with Kaoru Morioka coming in as their fifth attacking force.
Despite numerous attempts, it backfired with Tayebi shooting into an unguarded goalmouth in the final minute to claim a convincing victory.

"I want to first say thanks to all those who have helped us reach here. I am the happiest man in the stadium right now. I am proud of my players, but I would also like to state that every team here has our respect," Iran futsal coach Mohammad Nazemasharieh said.
Earlier in the day, Uzbekistan clinched third place after defeating Iraq 2-1 on penalties after both sides had played out a 4-4 draw.
At the end of competition, Hassanzadeh was named as the competition's Most Valuable Player (MVP) and Tayebi became the tournament's top goal scorer with 14 goals.