Zarif: We did not pin all hopes on Clinton victory in elections
February 14, 2018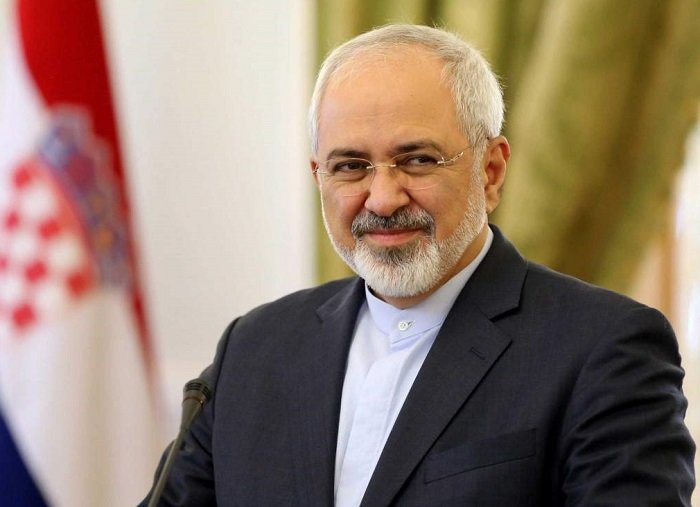 TEHRAN – Foreign Minister Mohammad Javad Zarif has said that Iran did not pin all hopes on victory of Hillary Clinton in the 2016 U.S. presidential elections.
During presidential campaigns, Clinton, a Democrat who was Barack Obama's secretary of state from 2008 to 2012, said she would stick to the nuclear agreement. However, her rival Donald Trump from the Republican Party, who surprisingly emerged victorious in the election, vowed to tear up the JCPOA in the first days if he enters the White House.
In an interview with the Jaam-e Jam daily published on Wednesday, Zarif said, "We believed and do believe that the JCPOA [the official name for the nuclear agreement] is so strong that the U.S. government, no matter how much anti-JCPOA it is, cannot ignore the deal as Trump could not tear up the deal in spite of all the threats."
He noted that the U.S. has not pulled out of the JCPOA due to fear of becoming isolated internationally.
"What has prevented the U.S. from quitting the JCPOA is not its interests in the deal, but is evading international isolation. The U.S. feels that if it wants to pull out of the JCPOA, it will be isolated in the international community. So, it [the Trump administration] has made any efforts, especially during the past months, to find a way out of the deal and be less isolated," Zarif explained.
Zarif also noted that Iran will take appropriate actions if the country's interests are harmed.
Iran and six world powers, including the U.S., UK, France, Russia, China and Germany, struck the nuclear deal on July 14, 2015. The deal went into effect in January 2016.
In a statement on January 12, Trump gave Europeans only 120 days to agree to an overhaul of the nuclear agreement and said if the text of the nuclear deal is not revised he would unilaterally withdraw the U.S. from the agreement.
European Union foreign policy chief Federica Mogherini said on January 11 that the EU remains committed to support the full and effective implementation of the agreement.
NA/PA