Iran wants Asian political parties notice how U.S. trying to kill nuclear deal
February 2, 2018 - 21:33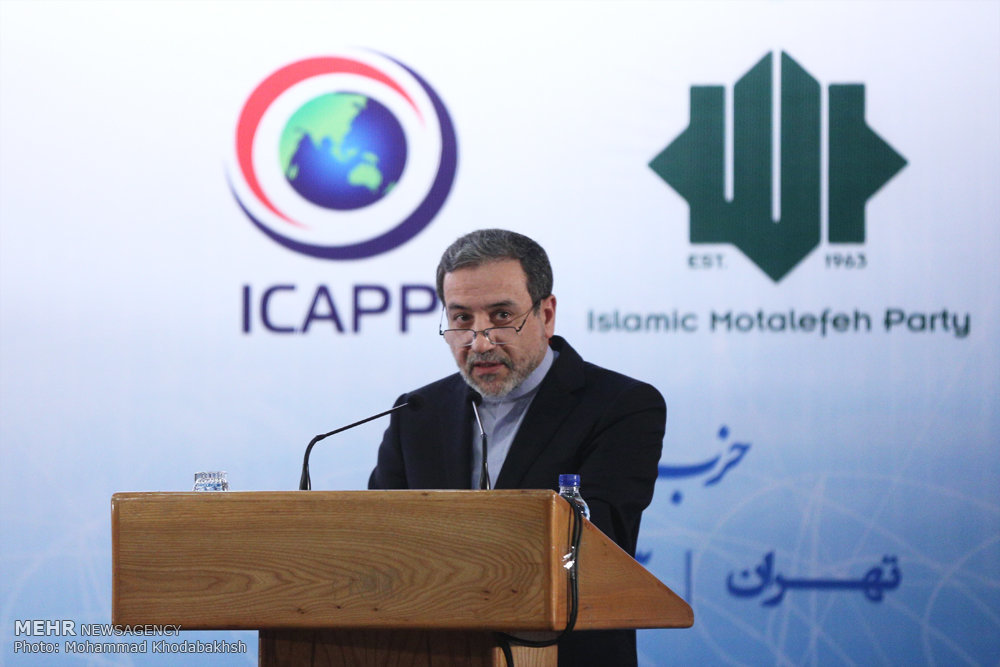 TEHRAN – Iranian Deputy Foreign Minister Abbas Araqchi said on Friday that it is necessary the Asian political parties notice how the U.S. is seeking to scarp the landmark 2015 nuclear deal, officially known as the Joint Comprehensive Plan of Action (JCPOA).
"The U.S. has violated some parts of the JCPOA in spite of Iran's commitment to its obligations," Araqchi said during a speech at the International Conference of Asian Political Parties in Tehran.
He added, "In its latest statement, the U.S. administration called on the European countries to ruin the nuclear deal, using a non-diplomatic language. The Asian parties in this conference should pay attention to this important issue."
Iranian Foreign Minister Mohammad Javad Zarif tweeted on January 12 that the U.S. violated paragraphs 26, 28 and 29 of the JCPOA.
According to the mentioned paragraphs, the signatories to the JCPOA should refrain taking actions that undermine successful implementation of the nuclear deal and affect negatively the normalization of trade and economic relations with Iran.
In a statement on January 12, U.S. President Donald Trump gave Europeans only 120 days to agree to an overhaul of the nuclear agreement and said if the text of the nuclear deal is not revised he would unilaterally withdraw the U.S. from the agreement.
'Unique agreement'
Iran and six world powers, including the U.S., UK, France, Russia, China and Germany, struck the nuclear deal on July 14, 2015. The deal went into effect in January 2016. Since the nuclear deal went into force, the United Nations' International Atomic Energy Agency has issued nine reports each time confirming that Iran has been living up to its nuclear obligations.
Araqchi described the JCPOA as a "unique" agreement within the framework of "diplomatic relations".
'U.S. is becoming more isolated'
On the sidelines of the conference, Araqchi told reporters that the U.S. is becoming more isolated and this has been admitted by the Western media outlets and U.S. allies.
"The U.S. has become more isolated any time it sought to make the UN Security Council counter Iran by bringing up issues such as Iran's missile program, Yemen or unrest in Iran," he said.
Nikki Haley, the U.S. ambassador to the UN, showed her Security Council colleagues on Monday what she called remnants of missiles shot from Yemen to Saudi Arabian territory.
The U.S. claims the debris displayed a "made in Iran" marking.
Araqchi described the move as "desperate show".
NA/PA