Nuclear deal enjoys intl. support, Iran says
October 22, 2017 - 20:17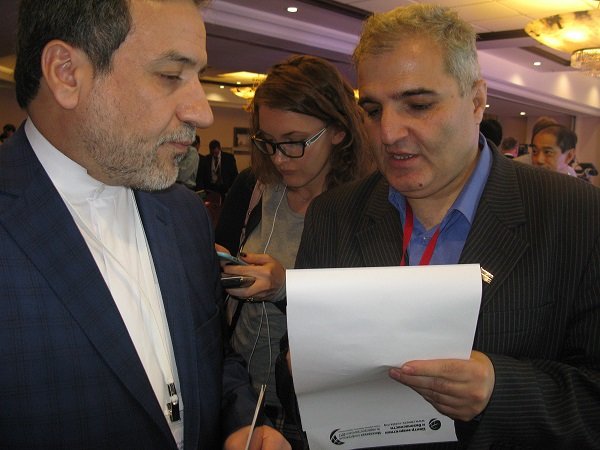 TEHRAN – Iranian Deputy Foreign Minister Abbas Araqchi has said that the 2015 nuclear deal, known as the Joint Comprehensive Plan of Action, enjoys international support.
"The U.S. and Trump are isolated. The majority of the countries and international bodies support the JCPOA," he told IRNA in an interview published on Sunday.
Araqchi who was in Moscow to participate in the Moscow nonproliferation conference reiterated Iran's position that the JCPOA is not renegotiable and no additional article to it is acceptable.
During his speech at the conference on Saturday, Araqchi said that the nuclear deal is a "remarkable document" and "best model" to settle international crises peacefully.
"I say clearly that there is no possibility of renegotiating the JCPOA or adding terms to it," he noted.
Trump on October 13 unveiled a new strategy on confronting Iran, which included "de-certifying" Iran's compliance to the nuclear accord despite repeated confirmations by the IAEA that Iran is living up to its obligations.
The European Union foreign policy chief, Federica Mogherini, has said the 27-nation bloc will remain committed to the nuclear deal with or without the United States.
Except Israel and Saudi Arabia, all countries and international dignitaries have expressed support for the nuclear agreement.
The nuclear deal was signed by Iran, the U.S., Britain, France, China, Russia, Germany, and the European Union in July 2015 and went into effect in January 2016.
NA/PA