Iranian diplomat calls nuclear deal best model to settle intl. crises
October 21, 2017 - 19:53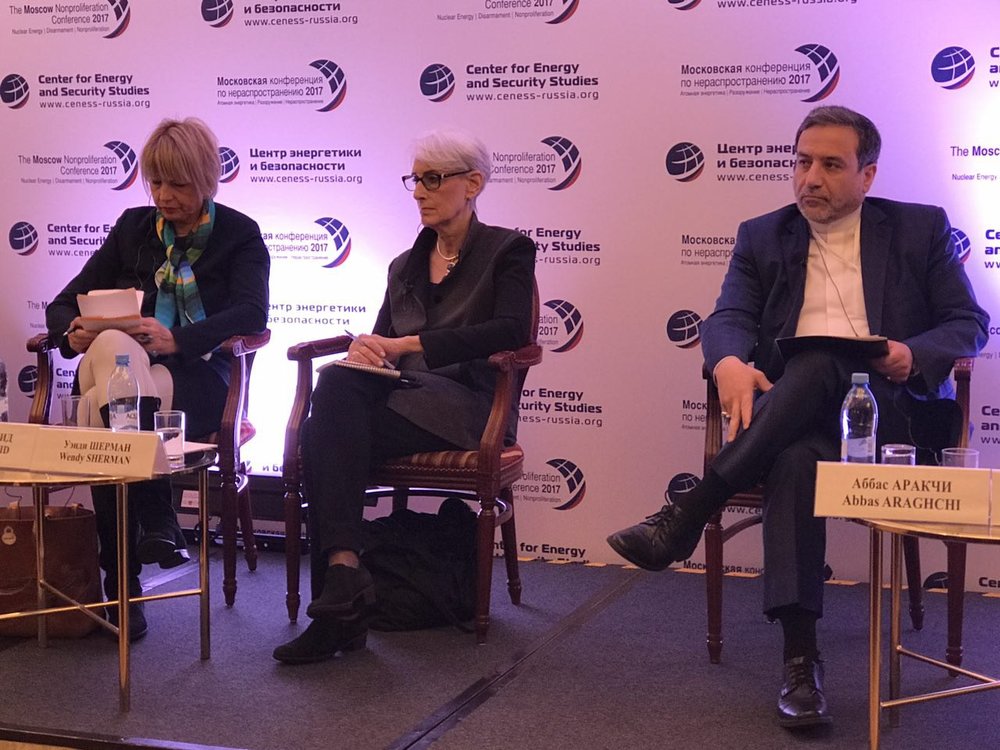 TEHRAN - Iranian Deputy Foreign Minister Abbas Araqchi said on Saturday that the 2015 nuclear deal is a "remarkable document" and "best model" to settle international crises peacefully.
During his speech at the 2017 Moscow Nonproliferation Conference, he described the nuclear agreement, officially known as the Joint Comprehensive Plan of Action, an "achievement".
He also said, "I say clearly that there is no possibility of renegotiating the JCPOA or adding terms to it."
An important characteristic of the JCPOA is creating a balance between "the Non-Proliferation Treaty" and "peaceful use of the nuclear energy", the deputy foreign minister for legal and international affairs noted.
Elsewhere, Araqchi said that the International Atomic Energy Agency has confirmed Iran's compliance to its commitments under the nuclear deal and this is while the U.S. has not been committed to its obligations and has violated the spirit and text of the JCPOA.
The U.S. has not been committed to the terms number 26, 28 and 29 under the nuclear deal, he added.
"According to these articles [26, 28 and 29], the U.S. is obligated to implement the JCPOA with good intention and in a constructive atmosphere and avoid any action that deprives Iran of gaining benefits from removal of sanctions. The U.S. officials are bound to observe these principles in their public speech, however, they have not acted in this way," Araqchi stated.
Araqchi, a key negotiator in crafting the international agreement, added that all the comments against the JCPOA by U.S. President Donald Trump including his speech at the UN General Assembly were clear a violation of the agreement.
Such violations have created an "ambiguous atmosphere" which makes the other countries doubtful about economic cooperation with Iran, he said.
"Continuation of such destructive atmosphere which will lessen Iran's benefits from the agreement is unacceptable and will have consequences," he said.
According to the JCPOA, Iran agreed to scale down its nuclear activities in exchange for termination of economic and financial sanctions.
Trump on October 13 unveiled a new strategy on confronting Iran, which included "de-certifying" Iran's compliance to the nuclear accord despite repeated confirmations by the IAEA that Iran is living up to its obligations.
NA/PA