In Isfahan, Menar Jonban highly prone to vibration!
February 16, 2018 - 11:51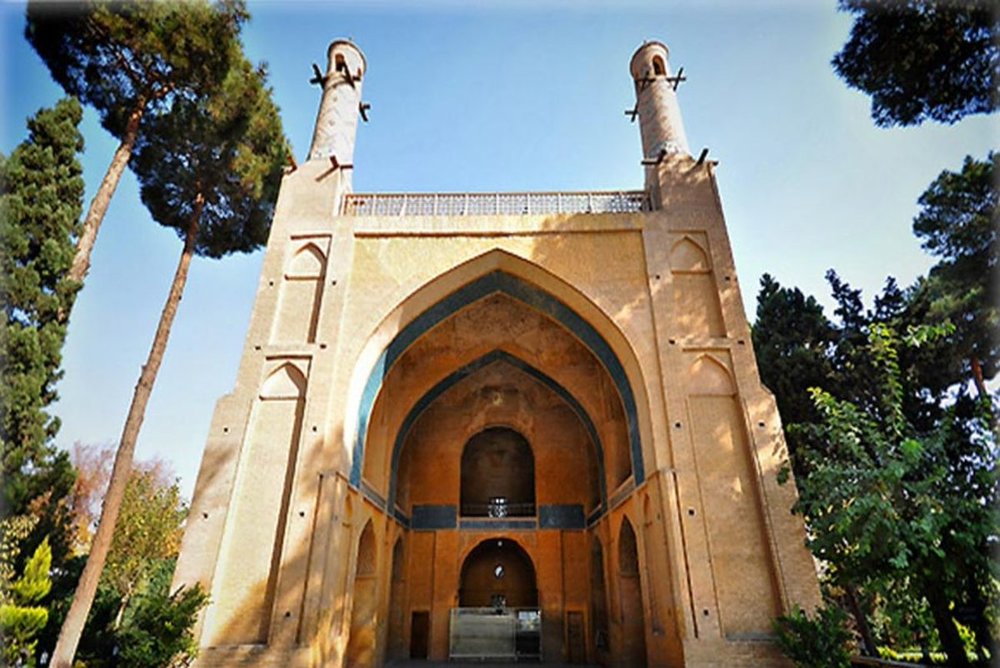 TEHRAN – Standing in Isfahan, Menar Jonban has long been a rather strange attraction of the central Iranian city. Its dual minarets are vastly prone to vibration!
Literary meaning "shaking minaret", Menar Jonban is being visited by hundreds of domestic and foreign travelers each day. It is a burial monument surmounted by two brick minarets that can be swung with little pressure; when one is shaken by the human force, the other starts to vibrate automatically.
Such dynamic behavior has become a puzzle to architects and structural engineers for many years as there is no crack running on it due to centuries of shaking. Some believe that its considerable flexibility comes from a special type of mortar which has been utilized in its masonry.
Menar Jonban was originally built some 700 years ago as a mausoleum for "Amu Abdullah" who was a mystic figure in the Ilkhanid era (1256-1353 CE). Archeological studies suggest that the dual minarets were later added to the mausoleum during the Safavid era (1501–1736).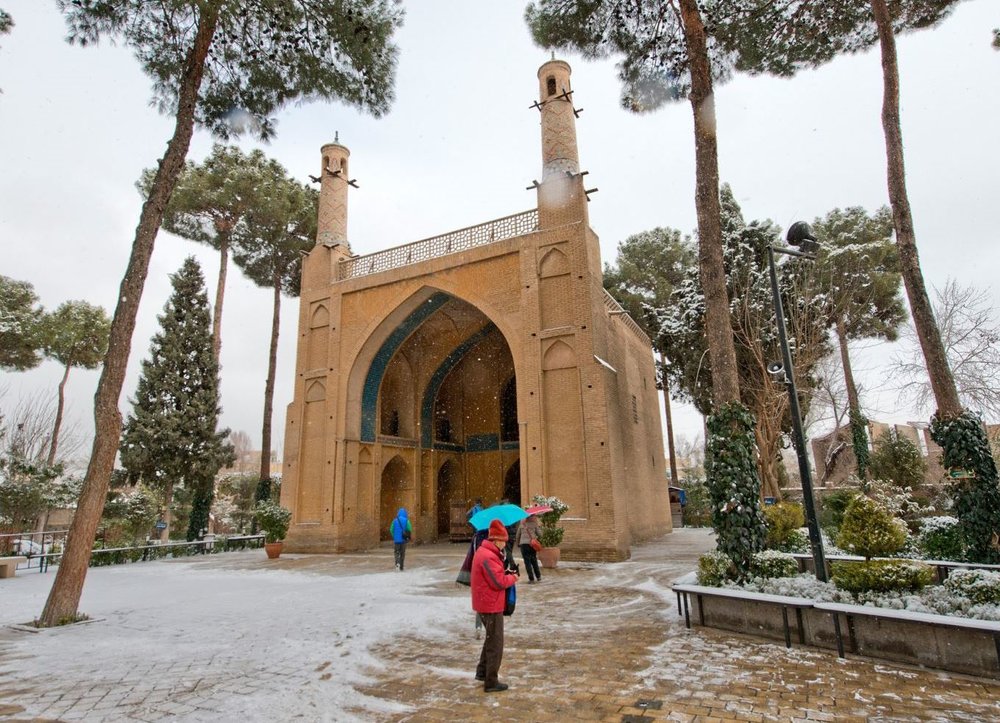 People visit Menar Jonban, a centuries-old monument in Isfahan, central Iran.
Isfahan, central Iran, is a top tourist destination for good reasons, it was used to be a capital of the mighty Safavid Empire. The city is filled with unlimited visual appeals such as tree-lined boulevards, Persian gardens and majestic Islamic buildings while ubiquitous artisans underpin its reputation as a living museum of traditional culture as well.
Under tourists' eyes
Here is a select of comments that foreign visitors to the monument have posted to TripAdvisor, one of the most popular travel websites in the world:
"Shaking minaret"
If you want to see they're really shaking, choose the time to get there, otherwise you have to wait for nearly an hour. They shake the minarets every hour sharp (I mean 12, 1, 2...) Before the shaking, a guy will explain you the structure but only in Persian. Luckily the guy spoke English so he explained for us with the DVD they were selling as souvenir.
Interesting.... As a Japanese, who has earthquake often think it's a bit scary for such building to shake a lot, but in a ways, it may absorb the shake so it may be... good? Iran is also an earthquake country.... well? (MizuhoK from Hino, Japan; reviewed September 2016)
"This has to be the silliest thing ever!"
You hang around for 45 minutes and then a burly man climbs up into one of the minarets and shakes it, which causes a little bell on the other minaret to tinkle! There are plenty of other things to see in Isfahan. Don't bother with this one. (Mandi B. from Sydney, Australia; reviewed December 2016)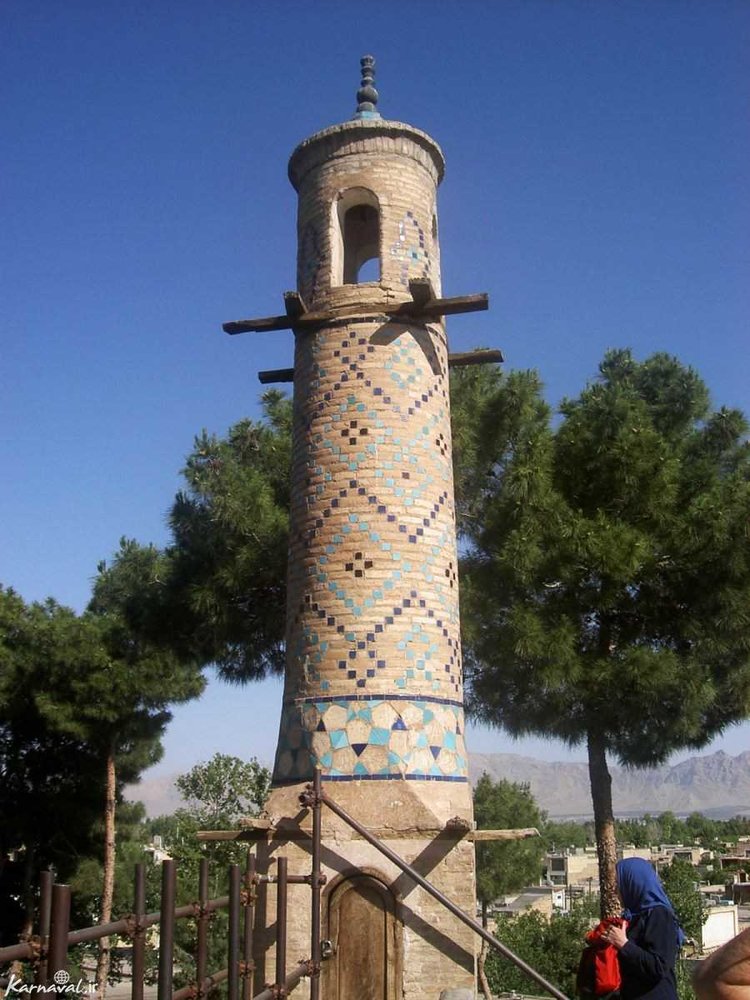 A Close-up detail shows one of the "shaking" minarets
"Interesting"
We managed to see both minarets shaking after waited for 20 minutes last week. A staff went up to shake one of the minarets (the right one when we were there), then we saw both minarets shaking mildly at the same time. We heard from the local guide that it was designed to be quake proofed. What a brilliant design! (travelholic99 from Hong Kong, China; reviewed October 2016)
AFM/MQ/MG