Bodies recovered from plane crash site
February 21, 2018 - 19:18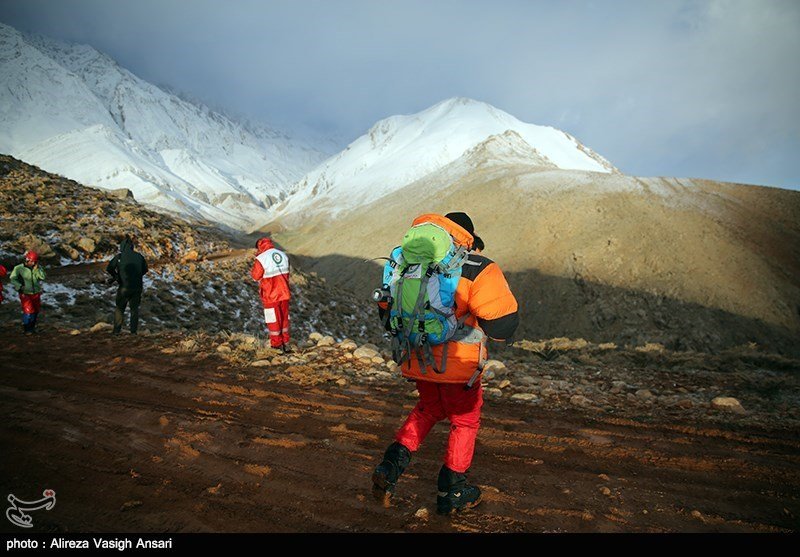 TEHRAN — Four days after a passenger plane heading from Tehran to the southwestern city of Yasouj crashed into Dena mountain range, search and rescue teams on Wednesday found and recovered some of the bodies.
The bodies were not easy to identify, according to Tasnim news agency. While some news agencies reported that 7 bodies were transferred to Yasouj, Kohgiluyeh and Boyer-Ahmad Province, forensics director Kamrouz Amini has said that no bodies are transferred to the city yet.
The ATR-72 twin-engine turboprop, which was used for short regional flight, crashed into the mountaintop with 66 passengers and crews on board on Sunday morning.
Poor weather condition, snowstorm and freezing temperature have made it hard for the rescue teams to spot the wreckage or the bodies for three day. Eventually, on Tuesday morning a helicopter succeeded in finding the wreckage.
But again the bad weather has made it impossible for the helicopters to access the area. Therefore, search and rescue workers climbed the mountainous area with an elevation of about 14,500 feet and reportedly found some 32 of the bodies. However, the rescue workers were forced to camp in the area for the night.
The black box of the plane has still not been found and the heavy snow which has blanketed the area is making it more and more difficult to find.
Moreover, as per weather forecast the search and rescue operation may be suspended for the next two days. Most of the bodies are in a pretty steep area which is hard and dangerous to access.
MQ/MG