Ahmad Dehqan's "Bearing 270 Degrees" published in Italy
February 27, 2018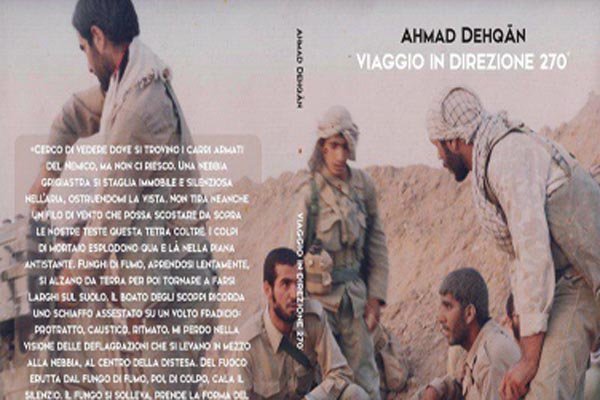 TEHRAN – Ahmad Dehqan's "Bearing 270 Degrees", a novel about the 1980-1988 Iran-Iraq war, has recently been published in Italian by the Jouvence Publication.
Published under the title "Viaggio in Direzione 270", the book tells the story of a young adult soldier fighting on the war fronts.
The front cover of the book showcases the writer in one of the war fronts during Iran-Iraq war.
An English translation of "Bearing 270 Degrees" by U.S. translator Paul Sprachman was released in 2006.
Neyestan has recently republished the Persian version of the book.
Photo: Image of the front cover of the Italian version of Ahmad Dehqan's "Bearing 270 Degrees"
RM/YAW