By Reuters and staff 
Europeans engage with Iran on regional issues 
March 2, 2018 - 20:12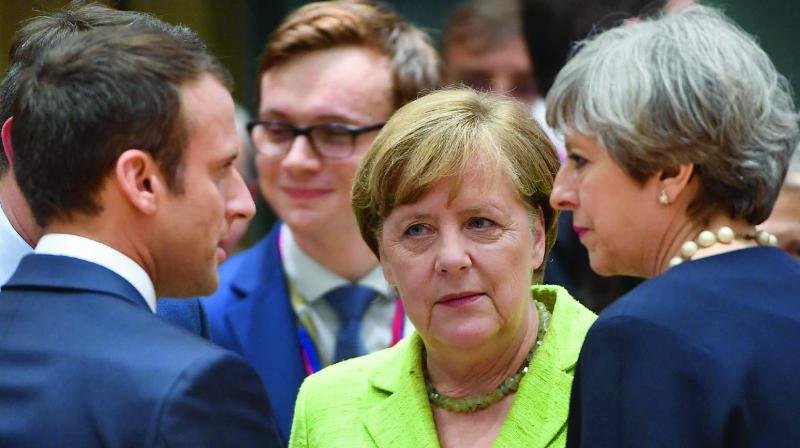 European powers and Iran have started talks over Tehran's role in the Middle East and will meet again this month in Italy as part of efforts to prove to U.S. President Donald Trump that they are meeting his concerns over the 2015 nuclear deal, according to Reuters.
With Trump warning of a last chance for what he called "the worst deal ever negotiated", Britain, France and Germany have been working with U.S. officials to draw up a strategy to improve the Iran nuclear deal in return for Trump keeping the pact alive by renewing U.S. sanctions relief on May 12.
Parallel to those efforts, the three European powers, joined by Italy and the European Union, have initiated discussions with Iran to address regional issues amid Western, Persian Gulf Arab and Israeli hype against Iran's foreign policy vis-a-vis Syria, Lebanon, Yemen and Iraq.
This is while Tehran says the United States, Israel and Saudi Arabia are fomenting tensions in the Middle East.
Last month, senior officials held a first meeting on the sidelines of Munich Security Conference, focusing on Iran's role in the Yemen conflict. They are due to meet again in Italy this month, two European diplomats and an Iranian official said. A third European confirmed the Munich meeting.

Iran has already proposed what will go beyond mere détente between the Persian Gulf littoral states. President Hassan Rouhani suggested on Wednesday that Iran and Arab states on the southern shores of the Persian Gulf can form "a big union" involving cooperation in business, tourism, industry and energy.
"In Munich we laid out what was expected from them in Yemen. They obviously said it wasn't them, but we drew some conclusions to move forward together," said a senior European diplomat.
"The Iranians are pretty co-operative, but having a positive meeting doesn't mean we'll see any sort of impact in the real world."
"Most of the gaps can be narrowed with the West ... but it needs goodwill and loads of work," said a senior Iranian official. "The West should gain our trust again ... the nuclear deal was not fully implemented, how can we trust them on other issues?"
The European powers, who meet American officials in Berlin on March 15, have stressed to the United States that while they will work on an Iran strategy, including tackling its ballistic missile program, in return Trump must not kill the accord.
"We want to keep the nuclear deal, but we're telling the Iranians that we have other problems with them. We need to see progress on these issues. Otherwise, because of Trump it will lead to the collapse of the accord," said a senior French diplomat.
SP/PA