Country at cutting edge of world modern technologies
Iran showcases latest military achievements
March 7, 2018 - 19:54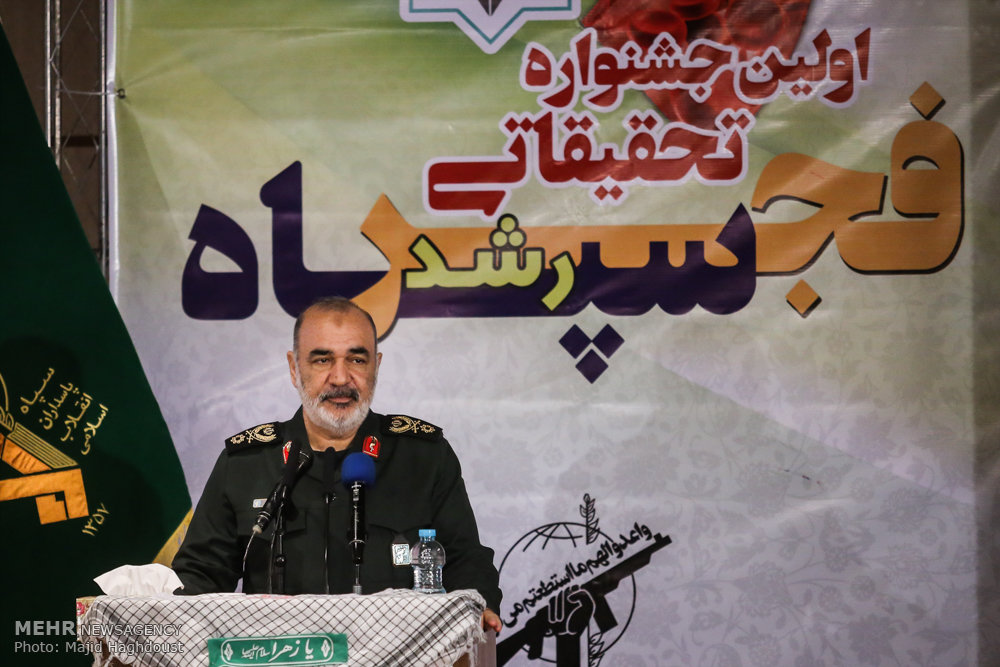 TEHRAN – The Islamic Revolution Guards Corps held an exhibition of its latest achievements in various fields of the military industry.
Lieutenant Commander of the IRGC Brigadier General Hossein Salami inaugurated an exhibition of IRGC products in Tehran on Wednesday morning, according to Tasnim news agency.
The latest achievements of the IRGC experts have been put on display in the event, including the gear used in the naval industry, telecommunication and electronics, as well as aviation and aerospace industries.
The top designs are to be given awards at the conclusion of the festival.
Iranian military experts and technicians have in recent years made great headways in manufacturing a broad range of indigenous equipment, making the armed forces self-sufficient in the arms sphere.
In comments in October 2017, Leader of the Islamic Revolution Ayatollah Seyed Ali Khamenei categorically rejected the idea of negotiations on Iran's defense power, stressing that the country will press ahead with the plans to boost its might and build up its defense capabilities.
"As we have announced several times in the past and announce it once again, the country's defense capabilities and power are not subject to negotiations and bargaining," Ayatollah Khamenei said in a graduation ceremony of Army cadets at the time.
General: Iran at cutting edge of the world modern technologies
Speaking on the sidelines of the show, Brigadier General Salami praised Iran's self-sufficiency in producing military hardware and said the country is at the cutting edge of modern technologies in the defense field.
Salami described the exhibition as a venue where a huge amount of information about modern technologies and sciences in the field of defense has been put on display.
"Today, we are at the cutting edge of the world modern technologies in terms of the variety of advanced and complicated defense technologies," he added.
"We have reached the point of unrestrained development of modern defense sciences and technologies," the commander said.
SP/