Enemies worried about Iran's rising power: Leader
April 8, 2018 - 21:3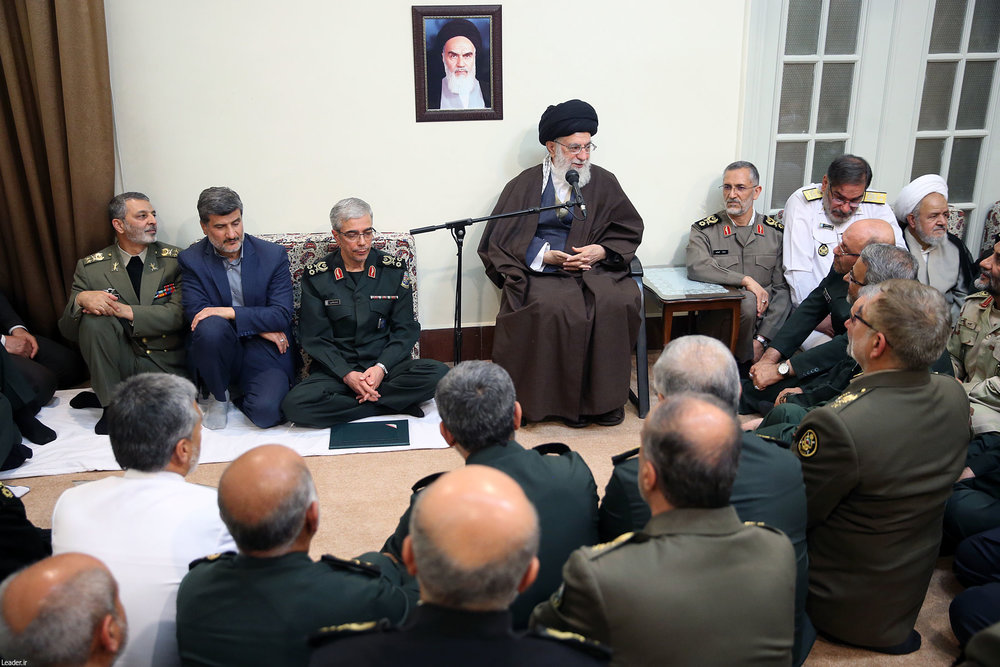 TEHRAN – The Leader of the Islamic Revolution said on Sunday that enemies are afraid of Iran because the country's power is on the rise.
"Enemies have strongly felt a threat," Ayatollah Ali Khamenei said, speaking to a number of top military officials.
The current time is a time of power and pride for Iran, he said, adding despite all schemes the power of Iran will increase each day.
The Leader went on to underline that the main mission of the military is to ensure the might and security of Iran and the power to react to threats at the right time.
SP/PA