Jannati tenders resignation from Friday prayer post, Leader accepts
March 11, 2018 - 21:0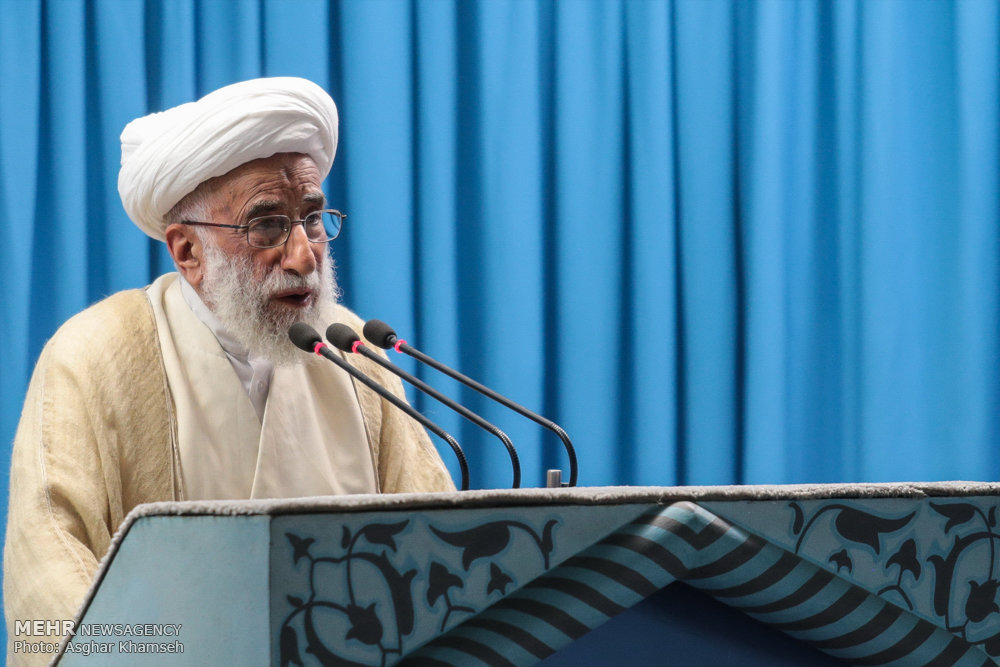 TEHRAN – Leader of the Islamic Revolution Ayatollah Ali Khamenei has accepted the resignation of Ayatollah Ahmad Jannati as the interim Friday prayer preacher of Tehran, the Leader's website announced on Sunday.
Jannati had tendered his resignation in a letter to the Leader thanking him for his trust and support over the years.
Jannati, 91, had been in the post since 1992 when he was installed by Ayatollah Khamenei as the first interim Friday prayer leader of the capital.
Jannati's last appearance as Tehran Friday preacher was in September 2016.
The news comes after Ayatollah Khamenei appointed Mohammad-Hassan Aboutorabi Fard as the new Friday prayer leader of Tehran in mid-February.
Tehran has five interim Friday prayer preachers now.
In a TV program three years ago, Jannati confirmed he had been tendering his resignation to Ayatollah Khamenei, citing other priorities in the Guardian Council and Expediency Council.
Currently, he is serving as the chairman of the Assembly of Experts, the clerical body that chooses the Leader.
Jannati is also secretary of the Guardian Council, a body that vets candidates and supervises elections, as well as a member of the Expediency Council, a body which is intended to resolve disputes between the parliament and the Guardian Council.
MH/AK