Cleric Highlights Iran's Regional Influence
March 24, 2018 - 13:32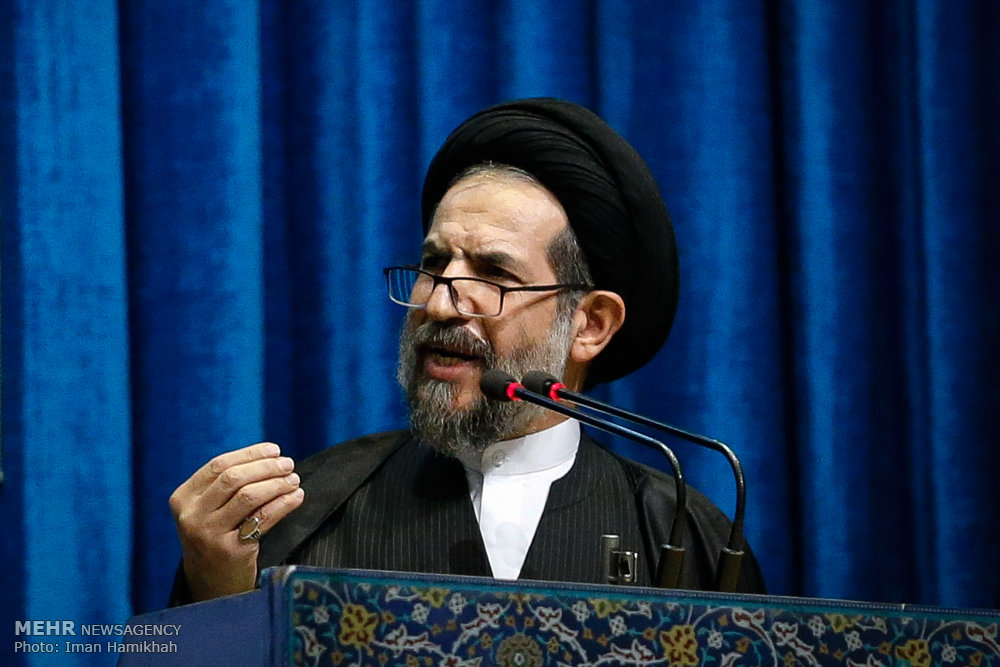 TEHRAN (Tasnim) – The Islamic Revolution turned a humiliated Iran into a mighty and influential country and flag-bearer of independence, an Iranian cleric said.
Addressing worshippers at Tehran's Friday prayers event, Mohammad Hassan Aboutorabi-Fard said Iran has gained such political clout that the US president sees the Islamic Republic's regional influence as a source of concern.
What has shaped the nature of nations in Palestine, Yemen, Syria, Lebanon and Iraq is indeed the regional influence of Islam and its divine teachings, the cleric added, hailing Iran as a the flag-bearer of glorious independence in the region and the world.
Aboutorabi-Fard then called for efforts to strengthen the country's economy and boost national production in the new Iranian year, urging the administration to remove the obstacles to the private sector's economic growth.
In a Nowruz message, Leader of the Islamic Revolution Ayatollah Seyed Ali Khamenei has named 1397 "The Year of Support for Iranian Products".
In his new year speech on Tuesday night, President Hassan Rouhani pledged that his administration will keep pursuing the policies to create jobs, support domestic products, combat poverty, stimulate investment, and support entrepreneurs in the new Iranian year.
(Source: Tasnim)