Slovak ambassador, Iranian cultural official meet
March 13, 2018 - 18:0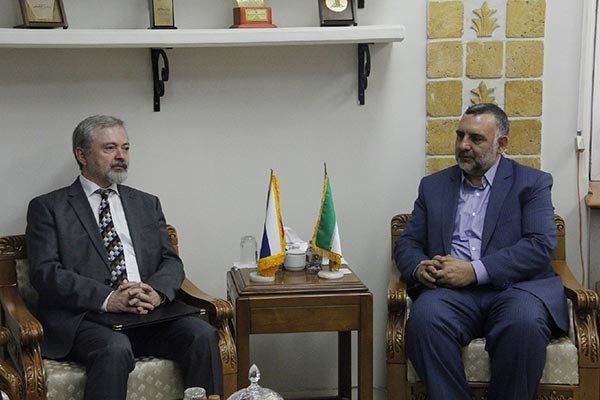 TEHRAN – Slovak Ambassador Lubomir Golian has paid a visit to the Iranian Deputy Culture Minister for Cultural Affairs, Mohsen Javadi, in Tehran.
"The inclination to expand cultural relations coming from the two countries is very welcome and we will also pursue this outlook," said Javadi.
He expressed his hope that cultural relations between Iran and Slovakia will result in relationships between the literati and artists of the two countries.
"There are many promising book illustrators in Iran who eagerly want to collaborate with Slovak artists in mutual projects," he noted.
Javadi said that the Tehran International Book Fair provides a good opportunity for the embassies in Tehran to familiarize Iranians with their countries and added Slovakia also can promote its culture at the major cultural event.
For his part, Golian said that his country plans to organize some cultural festivals in Tehran in the near future to celebrate 25 years of cultural relations with Iran.
He also added that due to Iran's long cultural and historical background, Slovakia is eager to expand relations with the country.
Photo: Slovak Ambassador Lubomir Golian (L) meets the Iranian Deputy Culture Minister for Cultural Affairs, Mohsen Javadi, in Tehran.

MMS/YAW