Iran calls Saudi crown prince 'delusional', 'naive'
March 16, 2018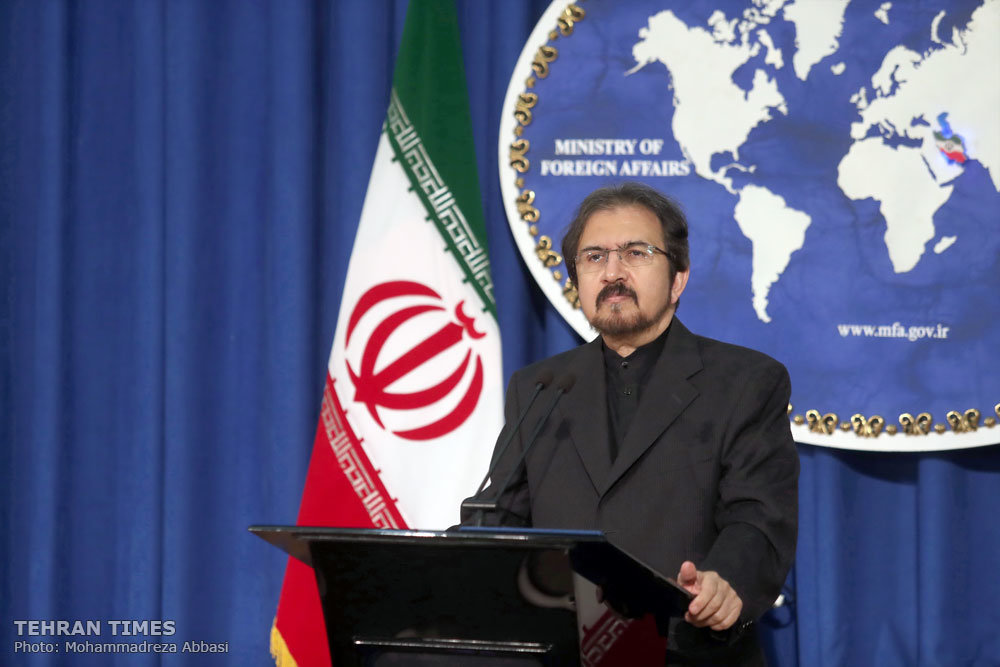 TEHRAN - Iranian Foreign Ministry spokesman Bahram Qassemi said on Thursday that the Saudi crown prince Mohammed bin Salman is a "delusional" and "naive" person who just tells lies.
"His words are not worth to respond, because he is a delusional naive person who just tells bitter lies and sees the politics nothing but making inconsiderate remarks," Qassemi said in a statement.
The statement by the Foreign Ministry spokesman came after the Saudi crown prince, in interview with the CBS News channel aired on Thursday, made accusations against the Leader of the Islamic Revolution.
Qassemi noted the remarks by the Saudi crown prince lack rationality and were full of "unfair bigotry" which reminds of his Jahiliyyah (complete ignorance).
In the interview, bin Salman also said, "Iran is not a rival to Saudi Arabia. Its army is not among the top five armies in the Muslim world. The Saudi economy is larger than the Iranian economy. Iran is far from being equal to Saudi Arabia." He also said that Saudi Arabia will acquire nuclear bomb if Iran develops one.
The Iranian Foreign Ministry said, "It is better for a country which has been brought to its knees after three years of committing war crimes against the besieged and defenseless Yemeni people not to talk about its army and economy and be happy with buying 'beautiful' weapons and remain importer of security and be silent in the face of a powerful country like Iran."
By "beautiful" weapons, Qassemi was referring to U.S. President Donald Trump's comments last June, telling reporters before Qatari Emir Sheikh Tamim bin Hamad Al Thani that their discussions would focus on "the purchase of lots of beautiful military equipment," just after concluding a deal with the Saudis for $110 billion in weaponry.
In response to the Saudi crown prince who downplayed the Iranian military power, the Foreign Ministry spokesman instead said Iran respects all its neighbors and has always sought a "powerful, safe and stable" region instead of a "powerful country".
He also said that Iran invites the regional countries, especially certain "ill-wishers and stubborn" countries, to follow Iran's example to seek dialogue based on "wisdom" which originates from Iranians' "ancient culture and civilization".

NA/PA