Iran says Saudi prince knows nothing about war
April 2, 2018 - 20:32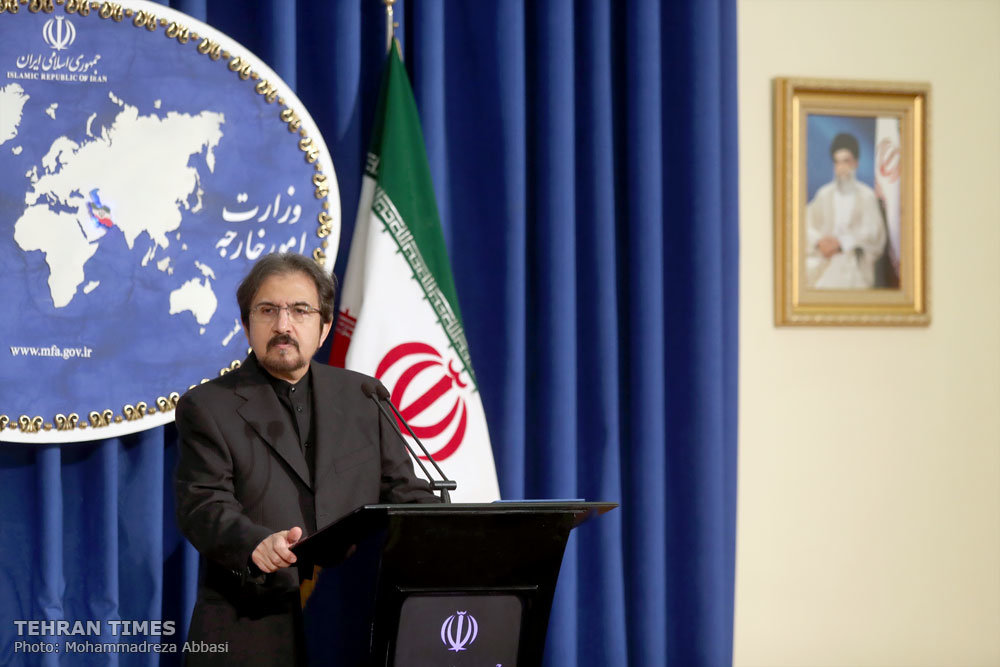 TEHRAN - Iranian Foreign Ministry spokesman Bahram Qassemi said on Friday that Saudi Crown Prince Mohammed bin Salman has not studied history and knows nothing about war.
His remarks came after the crown prince warned war with Tehran could be just 10 to 15 years away.
"We have to succeed so as to avoid military conflict," The National quoted Prince Mohammed as saying in an interview with Wall Street Journal published on March 29.
"If we don't succeed in what we are trying to do, we will likely have war with Iran in 10-15 years."
The Iranian Foreign Ministry warns Saudi Crown Prince Mohammed bin Salman "not to dice with death".
According to al-Jazeera, Qassemi warned bin Salman "not to dice with death" and called on veteran Saudi officials to teach the "delusional novice" of the fate former Iraqi leader Saddam Hussein endured after he challenged the "Iranian nation's resolve".
"This delusional novice, who is still too big for his boots, either does not know what war is, or has not studied history, or unfortunately has not talked to a venerable person," he stated.
Reciting a verse from a 13th-century poem, Qassemi added, "The ant seeking to grapple with an eagle is hastening to perish."
He then asked Persian linguists in the Saudi royal family to translate the verse accurately for the crown prince.
PA/PA