SIPRI: Nuclear deal a triumph for intl. diplomacy
April 3, 2018 - 20:41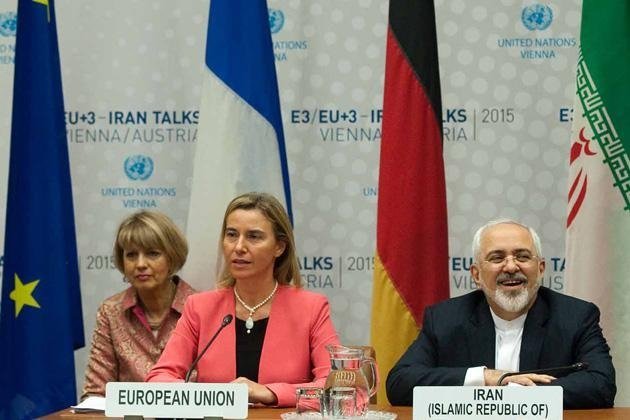 TEHRAN - Jan Eliasson, chair of the Stockholm International Peace Research Institute (SIPRI) governing board, has said that the 2015 nuclear deal, known as the Joint Comprehensive Plan of Action, was a triumph for international diplomacy.
"[Reaching the deal] was good news for multilateral diplomacy. I would say it was a triumph for multilateral diplomacy and was also very important step for non-proliferation of nuclear arms," Eliasson said in his opening speech at a panel discussion on March 28.
He noted, "Both Iran and the rest of the world have gained a lot from the agreement."
"Now the burden is laid on Europe and the U.S. president has pointed to Europe and asked Europe to fulfill certain requirements which will be complicating the process very much."
In his new policy declared on January 12, U.S. President Donald Trump gave Congress and European allies four months and set a May deadline to fix what he claims "disastrous flaws" in the deal otherwise he will withdraw the U.S. from it.
Tarja Cronberg, a distinguished associate fellow of SIPRI European security program, told the panel discussion that "the Europeans have refused to renegotiate [the deal] which is supported by Russia and China."
"The question now is what can be done to keep the U.S. in the deal. The French side has proposed something regarding Iran's missile program, however, the EU has not proposed anything yet," she added.
"This is a major decision for the EU whether to keep the multilateralism together with China and Russia or it will submit to the U.S. requirements."
Elsewhere, she said, "The JCPOA has been very sole example of how an international challenge can be solved through negotiation."
Suzanne DiMaggio, director and senior fellow of New America Foundation, said that withdrawal from the nuclear deal will isolate the U.S.
She noted that if the U.S. seeks to help settle the crises in the Middle East region, it has no choice but to remain in the deal.
Trump should not ignore importance of Iran's role in the region, she added.
Iran, the five permanent members of the UN Security Council - the U.S., UK, France, Russia, and China - Germany and the European Union struck the nuclear deal on July 14, 2015.
Since the JCPOA went into force in January 2016, the International Atomic Energy Agency has issued ten reports each time confirming Tehran's complete compliance with the multilateral agreement.
The agreement has been approved by the UN Security Council.
Recently the United Nations atomic watchdog's chief Yukio Amano gave a wide-ranging defense of the accord, warning Trump that a collapse of the nuclear deal would be a "great loss".
Iran has said it could rapidly enrich uranium to a higher degree of purity if the deal collapsed.
NA/PA