Tehran mayor's resignation rejected
April 8, 2018 - 12:26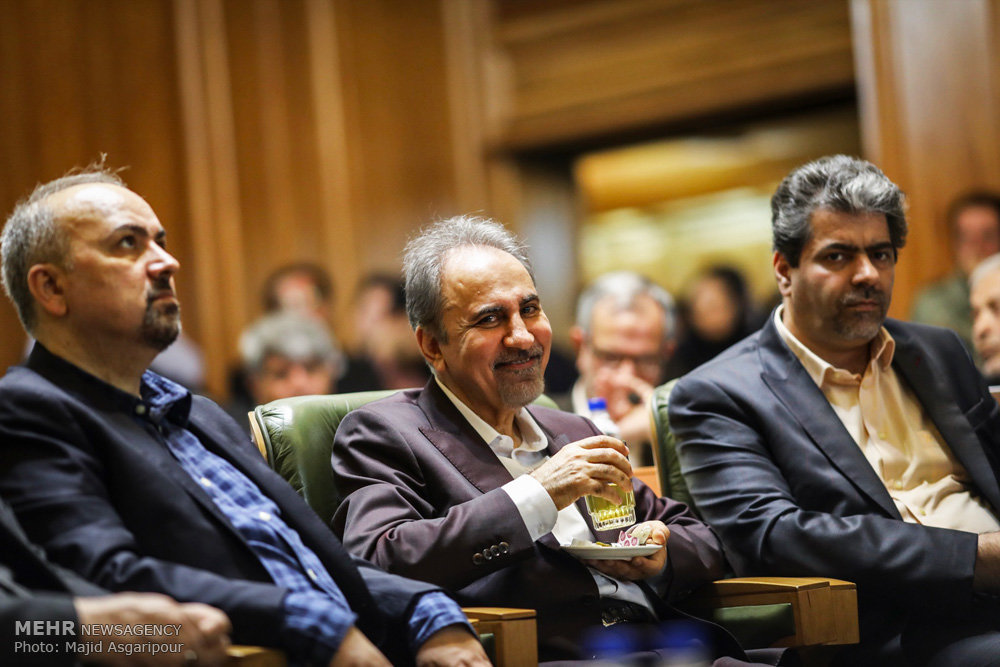 TEHRAN — The Tehran City Council on Sunday rejected the resignation of Tehran Mayor Mohammad Ali Najafi.
Najafi, was sworn in as mayor at the Tehran City Council on September 5, 2017. His predecessor was Mohammad Baqer Qalibaf, who held the post for some 12 years.
Since the very beginning of his career he faced a barrage of criticism mainly related to urban management issues including air pollution, the traffic scheme, Tehran earthquake, heavy snowfall. And finally after six months, he handed in his resignation on March 14.

"The main reason behind my resignation is my disease, and continuing to hold the post is a betrayal," Najafi told a session of the council to either accept or reject his resignation on Sunday.
Commenting on municipality's projects, launched over the past few weeks after submitting his resignation, Najafi said he has done his best to manage the city despite his recent decision to quit.
He defended his urban policies, specifically plans to increase the city livability as well as establishing a council for implementing smart city projects, saying that citizens will see the results of his proposed plans for the city in the near future.
"I was diagnosed with a disease one and a half months ago and must be hospitalized since April 20, the treatment regimen is long and difficult and taking time off the work, as some have suggested, would definitely weaken management structure at the municipality," Najafi explained.
However, 16 members of the 21-member council disagreed with his resignation and he remained in his position for the time being.
Najafi, 66, managed to become the sole candidate to take up the post after his main rivals, namely Habibollah Bitaraf and Mohammad Shariatmadari who were named as cabinet ministers at the time, withdrew their candidacy.
Najafi, a mathematician, is a reformist who was education minister from 1988 to 1997. He then served as the head of the Budget and Planning Organization until 2000. The former board member of Sharif University's school of mathematics won a seat at Tehran city council in 2006.
In his plan proposed for Tehran urban management titled "Tehran: City of Hope, Participation, and Prosperity", Najafi had stated that he would steer clear of politics during his term as mayor.
In an interview with the national TV, he made a commitment to Tehraners to create better living conditions by the end of his four-year term at the municipality.
"I would make use of all the existing facilities to fulfill the citizens' demands which is to live in a reasonable degree of mental and physical comfort," Najafi said.
MQ/PA