Councilors resume talks to elect new mayor for Tehran
April 24, 2018 - 17:29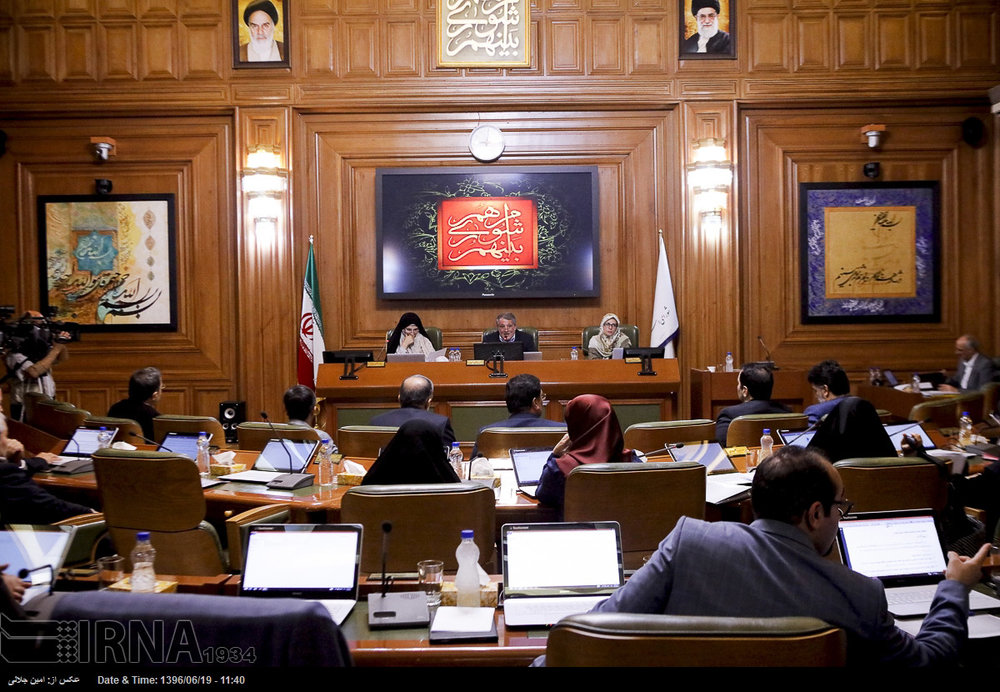 TEHRAN — Following the resignation of Tehran mayor Mohammad Ali Najafi on April 10, councilors have resumed talks on finding the best person to take up the post.
According to Mehr news agency, the councilors named 7 candidates for the post on Tuesday. However, despite the speculations Mohsen Hashemi, the city council chairman, is not among the final candidates.
Mohammad Ali Afshani, a former deputy education minister, Mohammad-Ebrahim Ansari-Lari, the managing director of Kish Free Zone Organization, Agriculture Minister Mahmoud Hojjati, Pirouz Hanachi, Secretary of Iran High Council of Urban Development and Architecture, Mahmoud Hosseini, former governor general in Sistan-Baluchestan province, Hojjatollah Mirzaei deputy for urban development at Tehran Municipality, and Samiollah Makarem Hosseini the current caretaker for Tehran Municipality are on the short list for the post.
According to a tweet by Ali Eta, Tehran city council spokesman, the 7 candidates have to draw up and announce their urban management plans in two weeks and are required to present them by May 7.
The councilors will choose two final candidates on May 8 and finally on May 13 Tehran mayor will be elected, Eta wrote on his twitter account on Tuesday.
Najafi, the former mayor of Tehran, sworn in as mayor on September 5, 2017 and submitted his resignation on March 14, 2018 on account of his newly diagnosed disease.
While councilors rejected his resignation twice he finally resigned two weeks ago.
MQ/MG