Ganjnameh: A can't-miss in Hamedan
April 14, 2018 - 11:28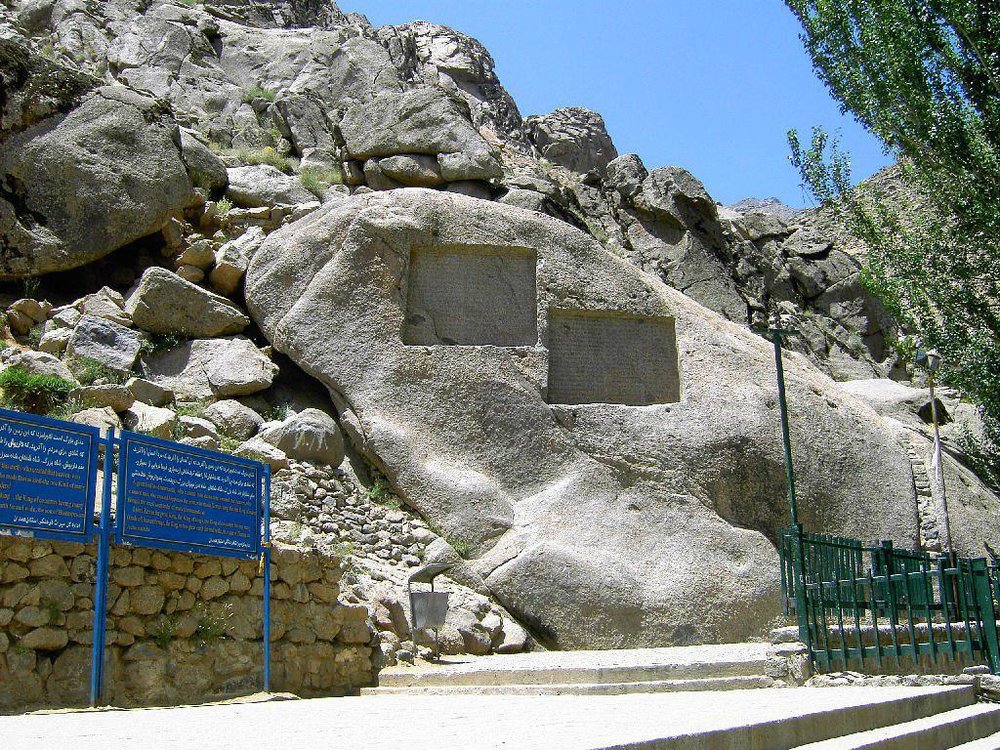 TEHRAN – Prehistoric rock carvings of Ganjnameh is a can't-miss destination when you are traveling to Hamedan, an ancient city in west-central Iran.
The relaxed ambiance of the site, which is located just a short drive from the city, also opens up an opportunity for hiking on the side of Mount Alvand.
Literally meaning "Treasure Epistle", Ganjnameh features sets of cuneiform inscriptions written in three languages of ancient Persian, Elamite, and Babylonian.
The inscriptions were first studied in detail by the French painter and archaeologist Eugene Flandin, who was accompanied by Pascal Coste, according to orientalarchitecture.com. Following on their work, Sir Henry Rawlinson, a British explorer, used the inscriptions as a sort of Rosetta stone to decipher the cuneiform characters of the era. The inscriptions proved to belong to the age of Achaemenid Kings Darius I (521-485 BC) and Xerxes I (485-65 BC).
The right inscription, belonging to Xerxes I, reads: "The Great God [is] Ahuramazda, greatest of all the gods, who created the earth and the sky and the people; who made Xerxes king, and outstanding king as outstanding ruler among innumerable rulers; I [am] the great king Xerxes, king of kings, king of lands with numerous inhabitants, king of this vast kingdom with far-away territories, son of the Achaemenid monarch Darius."
An adjacent 9-meter-high waterfall becomes a popular ice-climbing spot in wintertime. In contrast, Alvand summit can be reached as a day trip in summer.
Modern Hamedan largely lies on ancient Ecbatana, which was the capital of Media and subsequently a summer residence of the Achaemenian kings.
PHOTO: A view of Ganjnameh inscriptions near Hamedan, Iran
AFM/MQ/MG