Rouhani, Putin: Attack on Syria might trigger chaos
April 15, 2018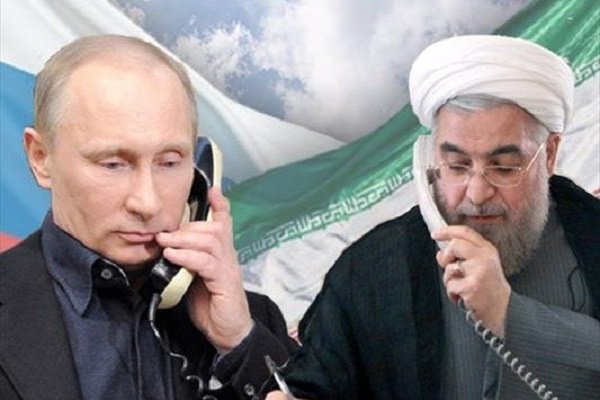 TEHRAN – Iranian President Hassan Rouhani and his Russian counterpart Vladimir Putin on Sunday discussed over the telephone the recent strikes on Syria by the U.S., Britain, and France, believing it can trigger a chaos in the world.
Rouhani said the strikes were intended to boost the morale of terrorists in Syria.
He said the attacks violated international law and if they go unanswered by international bodies, more of such chaos in the world will be conceivable.
"The attacks showed America is in direct contact with terrorists," Rouhani stressed, adding, "This was their response when they realized the terrorists had lost a strategic region like Ghouta."
For his part, Putin said further Western missile strikes on Syria would lead to chaos in international relations, Russian news agencies cited the Kremlin as saying.
"Vladimir Putin, in particular, stressed that if such actions in violation of the UN Charter continue, then it will inevitably lead to chaos in international relations," RIA news agency quoted the Kremlin as saying in a statement.
The two leaders agreed that the strikes had damaged the chances of achieving a political resolution in Syria.
SP/PA