Women's share of Majlis approvals
April 16, 2018 - 21:35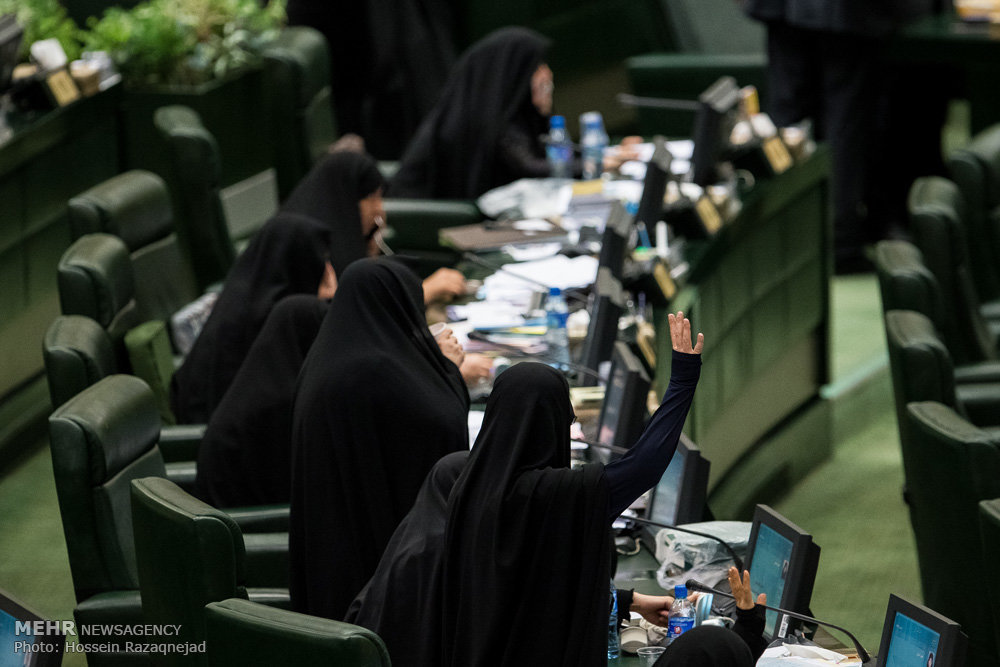 TEHRAN – The Iranian parliament (Majlis), demonstrating a colorful presence of female representatives, has taken great steps to fulfill women's demands. It has passed supportive regulations for security and contribution of women to social activities in the past Iranian calendar year which ended on March 20.
The Majlis deals with the problems regarding breadwinner women, insurance coverage for housewives, equal job opportunities for educated women, granting Iranian nationality to children of Iranian mothers and non-Iranian fathers, improvement of situation of married women's departure from the country as a woman must have the permission of her husband, father, or other male relative to obtain a passport, as well as healthcare services and maternity leaves, IRNA reported.
It has made the administration duty-bound to provide grounds for strengthening a society based on family. In this regard, the ground is provided for decreasing the age of marriage by 10 percent.
Providing facilities for achieving population growth to about 2.5 children per woman at the age of fertility, active and skillful opposition with soft wars in families are also performed in order to strengthen the foundation of families.
In order to control and decrease the divorce rate by 20%, the social emergency centers along with psychological and consultation centers are providing the ground to prevent family crisis and prevent divorce.
The women commission of Majlis has allocated 0.27 percent out of 9 percent tax equaling 13 trillion rials ($310 million) for developing sports for women and youths.
The women's committee of the Majlis is paving the way for women to become healthy enjoying eminent culture, humanitarian honor and financial security by 2020.
NM/MQ/MG