Iran: Israel's 'hit and run' policy won't be tolerated
April 16, 2018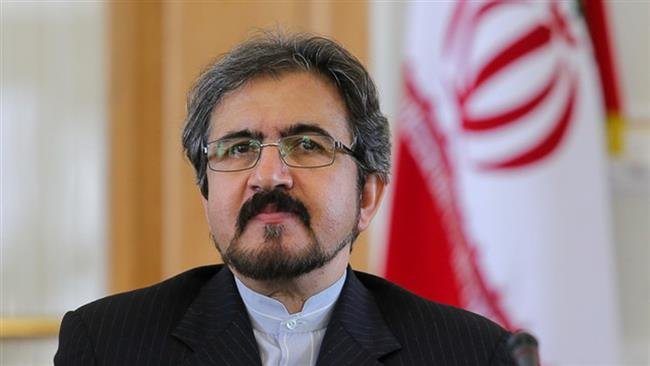 TEHRAN - The Iranian Foreign Ministry spokesman Bahram Qassemi said on Monday that the era of "hit and run policy" by the Israeli regime wont' be tolerated any more.
Qassemi made the remarks when asked about Iran's response to an Israeli attack on the Syrian T-4 air base near Homs earlier this month which left seven Iranians dead.
"Gone are the days when the Zionist regime would hit and run. The resistance forces and Syria can defend their territorial integrity and national sovereignty," he asserted.
He added, "The occupying regime will sooner or later receive the necessary responses to its recent crime and aggression, and they will regret their misdeed."
MH/PA