Tehran says Syria raid won't impact foreign policy
April 16, 2018 - 20:5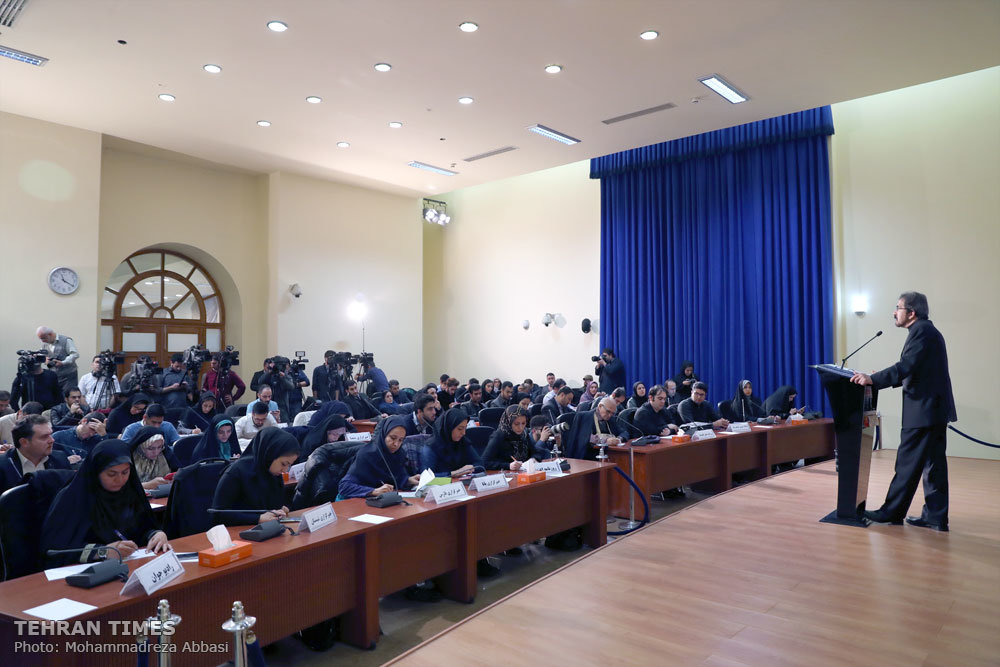 TEHRAN – Iranian Foreign Ministry spokesman Bahram Qassemi said on Monday that the recent aggression against Syria, which is considered "warmongering", will not impact Iran's foreign policy, noting that Tehran will continue to follow the same principles that it has being pursuing over the past decades.
Qassemi said the U.S.-led attack against Syria is "contrary to all international norms".
He added the current "abnormal" situation in the Middle East has its roots in Washington's "strategic mistakes".
"Such expansionist measures are contrary to international norms. The United States has shown that under its expansionist policies, it uses false pretexts and lies to carry out such measures time and again in order to achieve its goal," Qassemi told a regular news briefing.
He further said such strategic mistakes will definitely lead to more problems in the region.
In the early hours of Saturday, the U.S., Britain and France launched airstrikes against three Syrian sites in response to an alleged chemical attack by the Syrian government on the town of Douma near Damascus.
"It seems one of the goals of the rash and unwise act of America and its two allies in breaching the sovereignty and territorial integrity of Syria was to create discord among the three guarantors of the ceasefire in Syria," he said, referring to Iran, Russia and Turkey as brokers of the Astana peace talks and guarantors of de-escalation zones in Syria.
The spokesman went on to say that the Astana peace talks have been fruitful in helping reduce conflict in Syria.
He said this achievement might be a source of "discontent" for the aggressors.
Qassemi emphasized that Iran, Russia and Turkey will continue cooperation in fighting terrorism and defending the territorial integrity of Syria despite minor disagreements.
'Israel's hit and run policy shouldn't be tolerated'
Asked about Iran's response to an Israeli attack on the Syrian T-4 air base near Homs earlier this month which left seven Iranians dead, Qassemi said the attack will be met with a response, emphasizing that Israel's "hit and run" policy shouldn't be tolerated anymore.
"Gone are the days when the Zionist regime would hit and run. The resistance forces and Syria can defend their territorial integrity and national sovereignty and will do so," he stated.
"The occupying regime will sooner or later receive the necessary responses to its recent crime and aggression, and they will regret their misdeed," the spokesman added.
MH/PA