By Haniyeh Sadat Jafariyeh
Currency rate policies & foreign trade
April 21, 2018 - 19:45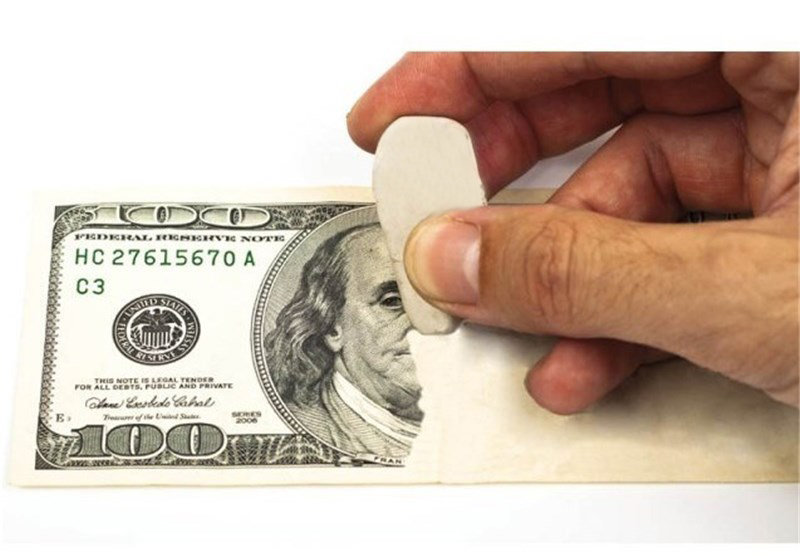 Iranian government, as top officials have announced, is on the process of renovating its foreign currency system via managing domestic foreign currency market, reigning the currency rates, improving cooperation with exchange shops, and reinforcing exports.
Setting the official rate at 42,000 rials to the dollar on April 10, following two-day hike in prices of foreign currencies that saw the greenback trading at 62,000 rials, the Iranian Cabinet, on April 12, ruled some new regulations for the traders.
According to First Vice-President Es'haq Jahangiri, the Rouhani administration has ratified a 16-article instruction and announced it to state-run organization, parts of which address new policies to be applied in the foreign trade, including import regulations in free zones and some tax exemptions for exporters.
Importers, first, are required to officially register their purchase orders, including those at free trade zones and special economic zones, at sabtaresh.com (a website running under Iran Trade Promotion Organization). Second, they have to supply their required hard currency for trade exclusively from banks or certified currency exchangers.
According to the ratification, exporters are supposed to inject their export earnings to the country's "economic cycle" through procedures set by the Central Bank of Iran (CBI). Exporters should bring back export revenues to economy firstly, via selling hard currency to a bank or an exchange shop through an online system called NIMA. They can, secondly, import specified and required goods for the country after registering them officially. Thirdly, exporters can sell their hard currency to applicant importer based on an agreed and secondary rate via specified procedures on Sabtaresh.
To find a better view on the impacts of the recent approved regulations the Tehran Times conducted an interview with the Chairman of Swedish Iranian Chamber of Commerce, Reza Khelili Dylami.
Being asked about his opinion on the government's recent measures including the one-night decision to make a single-digit dollar rate as well as those for imports and exports, Khelili Dylami described that applying one-night policies suggest that we are faced with a crisis caused by regional and international crises which are going to last for some time.
"It is worth noting that mechanisms such as these [the over-night made emergency measures] will prevent crises from getting deepened in the short-run, however, their long-term impacts should be questioned," he said.
According to him, a single-digit rate dollar will bring a transient stability, while providing incentives to spur exports and reduce imports will come in favor of domestic production and will lessen unemployment. "However, the question here is if the applied policies will improve the quality of domestic products as well or they will act as a type of [economic] rent for domestic production," he noted.
"Regarding that in the last Iranian year, $54 million of goods were imported into the country, 55 percent of which were raw materials, the foreign currency rate would definitely have a direct effect on domestic production and prices stability would rely on CBI's ability in meeting the market's demand. And I believe that the central bank, backed by its reserves, would face no difficulty to supply the required need," he added.
The applied policies can be found practical in case they regard businessmen as efficient role players in business and trade and do not put pressure on the private sector, the Chairman asserted.
In fact, the announced 42,000 rial rate for dollar does not seem to be a mere economic decision since it includes some security aspects.
Shouldering the blame for the created unregulated market on enemies of the Islamic Republic and of the Rouhani administration, First Vice-President Es'haq Jahangiri described around a week ago that since the country's export revenues has injected tens of billions of dollars of foreign currency into Iran in recent weeks, the experienced unstable market was the result of a wider political plot seeking to discredit the administration and foment instability.
The Iranian cabinet on Wednesday ordered all state-run organizations and companies to replace U.S. dollar with euro in reporting their financial statements, to reduce its reliance on the U.S. currency.
Some believe that the switch from dollar to euro will have heavy costs. As they say extra layer of currency swapping involved may add to the cost of imports into Iran and push the prices higher in the country.
While, some express that the taken policy will let Iran benefit from its oil revenues more than before and also will facilitate its international banking transactions.
However, as Omid Yaraghi an Iranian businessman says, it has been a long time that Iranian businessmen are making their transactions using other currencies than dollar and the official announcement of replacing dollar with euro has not have any specific impact in practice on their financial transactions. "The only way for exporters to receive dollar from Iranian banking system is through other foreign currencies. Only those exporters who do their trade in cash or those who do business out of Iranian borders can continue trading by dollar,"
he said. Addressing the new policies taken for Iranian exporters, Yaraghi said that "by the way, exporters, the same as importers, should pay taxes."
HJ/MA